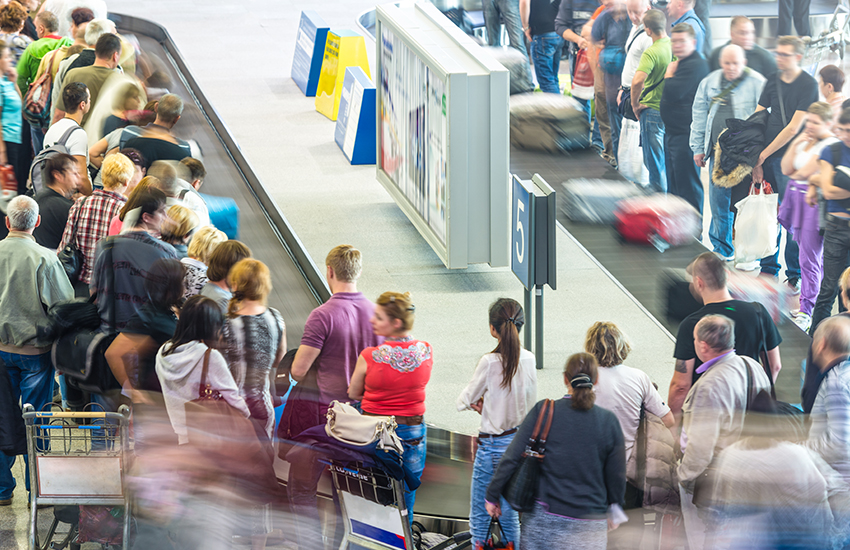 Between checking luggage and waiting for it to roll out at baggage claim, traveling with luggage is the worst part about any vacation; not to mention the ever-increasing baggage fees. If you're like us, you're tired of checking baggage and all the hassles that come along with it. That's why shipping luggage ahead with ShipGo is the best alternative to carrying, checking, and claiming baggage. And if you're wondering why shipping luggage is so much better than checking, we've got the answers to all of your questions.

Everything You Need to Know About Shipping Luggage vs. Checking

Convenience

When checking luggage at the airport, you must arrive early to check-in your baggage. Maneuvering through TSA with luggage will add even more minutes to your timeline. And when you finally land at your destination, the first thing you have to do is wait at baggage claim for an indefinite amount of time for your luggage to (hopefully) be returned to you.

Shipping luggage ahead, rather than checking, means you don't need to arrive as early to the airport and you can breeze through TSA with just a plane ticket in hand. After boarding the plane, you also won't need to worry about space in the overhead bin. Shipping luggage instead of checking also means you can head straight to the exit signs when you land because your luggage is already waiting at your destination.

Affordability

With ShipGo, prices start as low as $34.99 with zero hidden fees. ShipGo can also be up to 60% less expensive than the airlines and major shipping carriers. While airlines may lead you to believe you're getting a great deal on baggage, beware of overweight or oversized luggage fees when checking baggage. Hidden fees that airlines tack on for baggage can oftentimes amount to significant charges.

Versatility

If you happen to be toting sporting equipment like golf clubs, bikes, skis, or a snowboard, you're in luck. Rather than lugging bulky equipment through the airport and checking them for hundreds of dollars, ShipGo offers shipping for your sports gear, too. So, when you ship your luggage and sporting equipment, you can travel entirely bag-free through the airport.

ShipGo is also an ideal service for those heading to college or traveling to camp. Shipping luggage ahead of time is the easiest way to get your belongings to your destination so you can avoid checking baggage at the airport.

Safety

Checking luggage at the airport means setting yourself up for long lines at bag check and waiting in crowds at baggage claim. In the current travel climate, subjecting yourself to situations like these simply for the sake of checking baggage just isn't worth it. With ShipGo, you can enjoy a no-contact pickup of your luggage and sporting equipment from your home, business, resort, or hotel. Shipping luggage ahead also allows you to bypass the long lines and crowds at the airport.

Dependability

It's no secret that airlines mishandle millions of bags every year. Whether it's stolen, lost, or damaged luggage, it's difficult to travel with confidence when checking baggage at the airport. Shipping luggage ahead allows you to travel with peace of mind knowing your luggage is already at your destination. ShipGo also offers complimentary insurance and an on-time delivery guarantee to ensure your bags are where you need them when you need them.

Should you have any questions or concerns, ShipGo boasts a white-glove customer service team available seven days a week. You'll have access to tracking information for your luggage in addition to receiving tracking notifications as your luggage and sporting equipment make their way to your destination.

---
Shipping luggage ahead is truly the best alternative to checking baggage. To learn more about shipping, check out how ShipGo works or get a free shipping quote today.