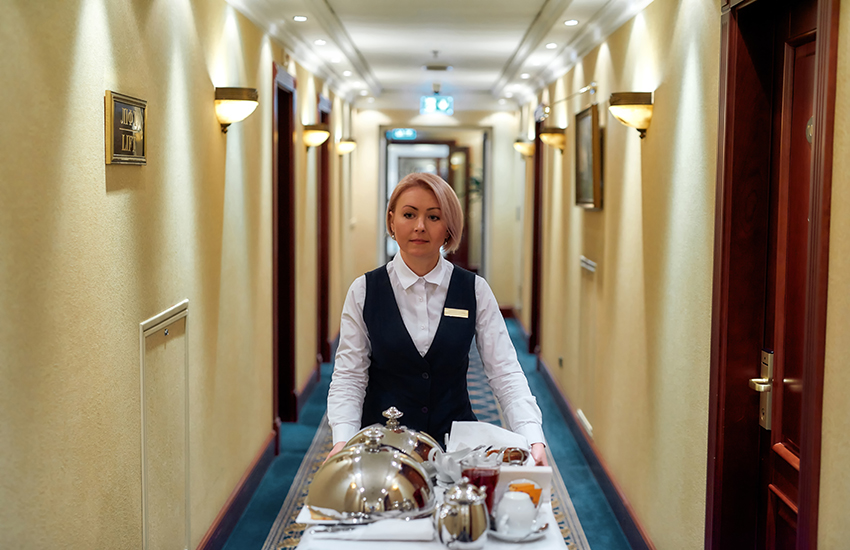 You're in the final days of your vacation, you've had an absolute blast, and now it's time to start preparing to head back home. From packing your bags to double-checking all the drawers and cabinets to ensure you leave nothing behind, there are several things you have to do before checking out of your accommodations. But, don't forget, you need to take care of your housekeepers and hotel staff, too! So, how much should you tip room service and housekeeping? Keep reading to find out.

How Much Should You Tip Room Service? Let's Find Out

For room service or other special requests throughout your stay, it's not unusual to tip. As an example, if you need extra towels or an additional blanket brought up to your room, it's fairly standard to tip a dollar or two to the person delivering the items. For room service where food and drinks are brought to your room, you can treat it as you would a typical restaurant and tip anywhere from 10-20%.

As far as tipping at the end of your trip, the rule is pretty straightforward. Tipping anywhere from $1-$5 per day for housekeeping is more than enough especially if a housekeeping charge has already been tacked on to your hotel bill. Most vacationers simply leave some cash on a nightstand for the housekeepers to pocket once they've arrived to clean the room. Some even leave a short note along with the money to thank housekeeping for their service.

So, how much should you tip room service? You now know that determining how much you'd like to tip is fairly simple. To make your vacation even simpler, you should consider shipping your luggage to and from your destination with ShipGo. They'll pick up your luggage from your doorstep, deliver it directly to your destination, and reverse the process when you're ready to return home. Learn more today!