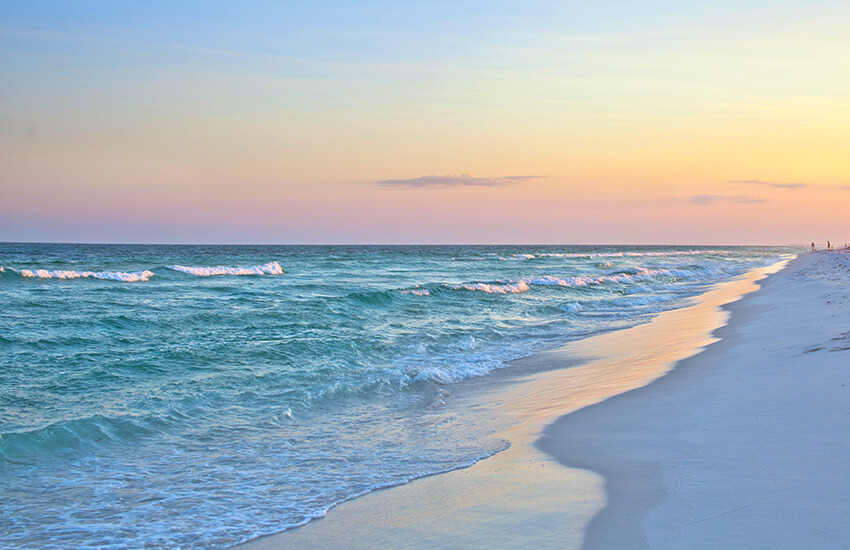 Labor Day weekend is often regarded as the final farewell to summer. So, why stay inside? We've found the best places to spend Labor Day across the country to enjoy one more dose of summer fun.
Enjoy One Last Taste of Summer
1. Wilmington, North Carolina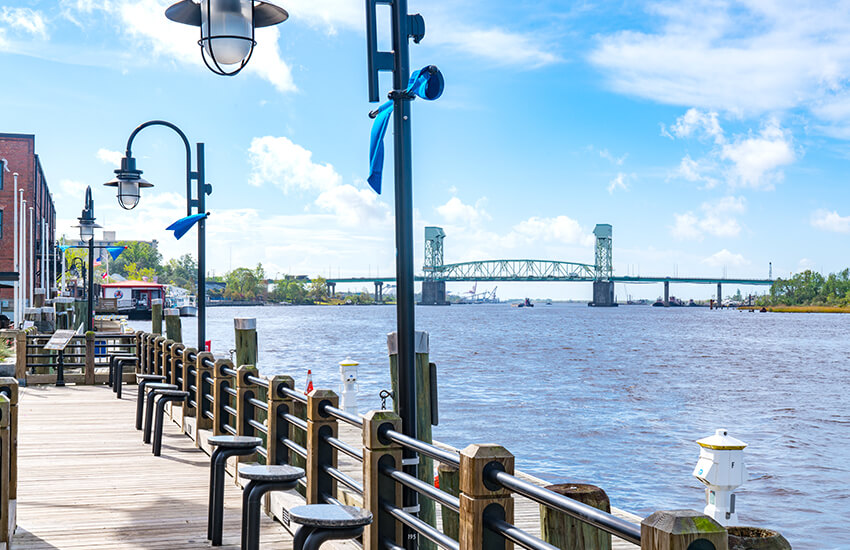 If you're looking to relax beachside, enjoy some incredible southern fare, or tee it up on world-class golf courses, Wilmington, North Carolina is sure to be one of the best places to spend Labor Day weekend.
A stunning, Historic River District is the main draw to the area, with a beautiful boardwalk along the Cape Fear River. Lined by several cafes, boutiques, restaurants, and more, there's arguably no better spot to relax along the eastern seaboard.

Home to Screen Gem Studios, Wilmington is often referred to as the "Hollywood of the East" thanks to its infamous movies and television shows that have been filmed in and around the city. For the history buffs in the family, take a quick trip across the river to the USS North Carolina – a naval combat battleship used during World War II.

2. Miramar Beach, Florida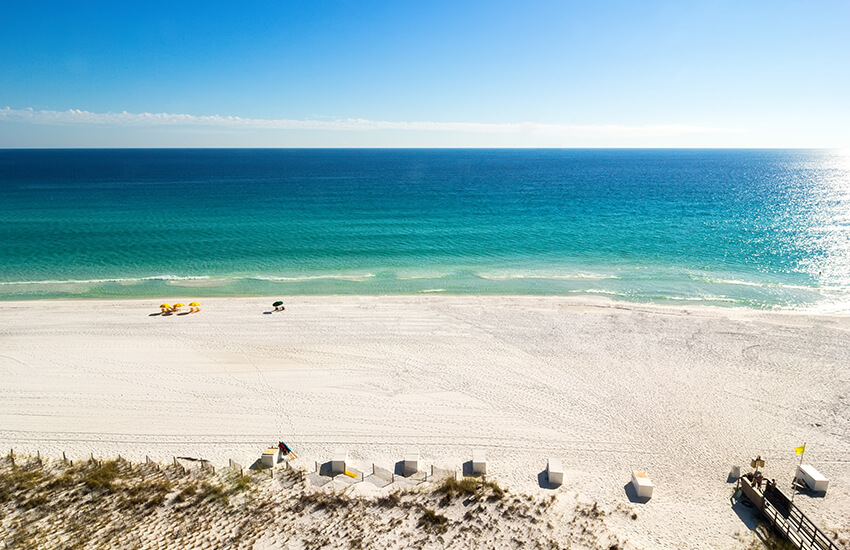 With Labor Day quickly approaching, it's no surprise that your beach days are numbered! But, Miramar Beach is the perfect destination to enjoy one last beach vacation.

The city is typically busiest throughout spring and the peak summer months, so visiting during Labor Day may make for less crowded beaches.

With several watersports offered in and around the area, the outgoing members of the family are sure to have endless fun. For low-key entertainment, consider dolphin watching or a romantic, sunset dinner cruise with your special someone.

3. Seaside Heights, New Jersey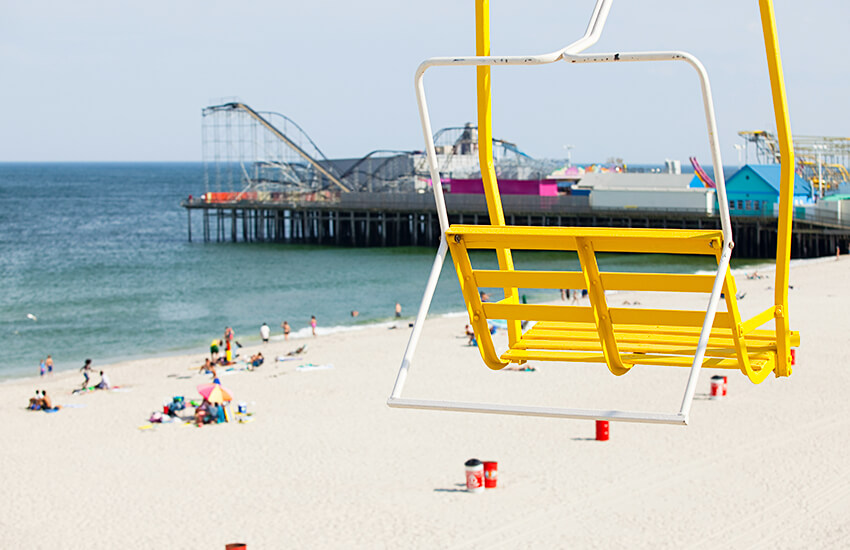 Seaside Heights is one of the best places to spend Labor Day in large part to all of the attractions in the city. You can walk from your accommodations to the infamous Seaside Boardwalk that offers endless entertainment.

Aside from the beautiful beaches, the boardwalk also boasts a casino, pier, amusement park, restaurants, shops, bars, and so much more.

4. Las Vegas, Nevada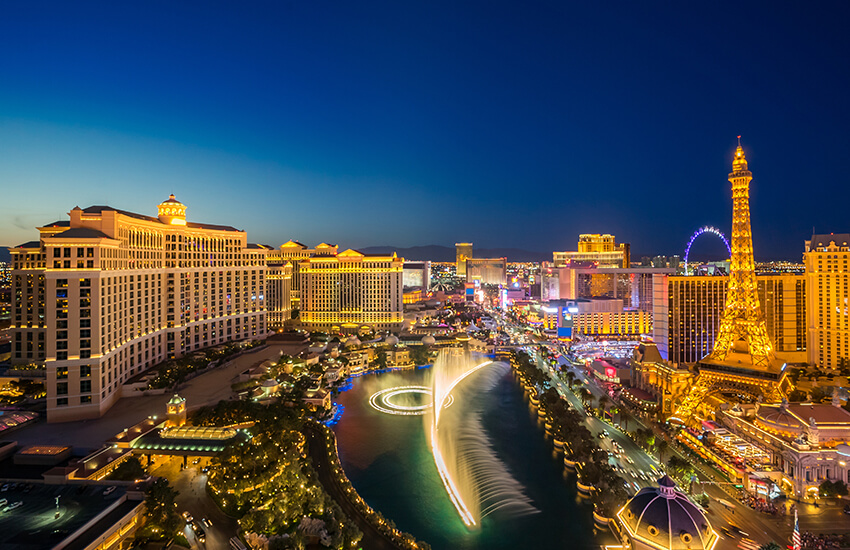 Casinos, restaurants, world-class entertainment, and more – one visit to Las Vegas may have you wanting to stay forever.

If you're traveling with the family, be sure to take the kids to the aquarium, zoo, or one of the many roller coasters or theme parks around the city. Several championship golf courses can also be found throughout the area for added daytime fun.

After the sun goes down, select from an array of shows or concerts (some of the best in the country) and enjoy world-class dining at dozens of restaurants along the downtown strip.
5. Greenville, South Carolina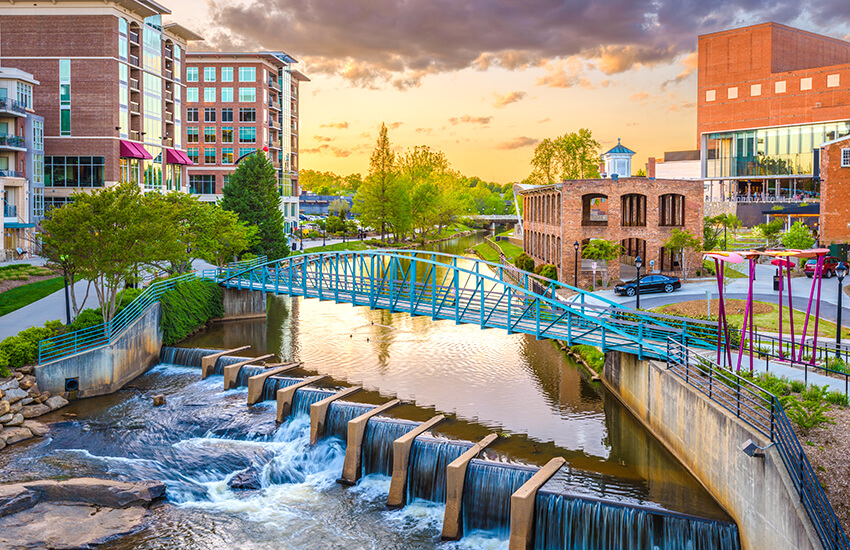 For a laid-back Labor Day weekend, there's no better destination than Greenville, South Carolina. The quaint and stunning downtown area offers delicious southern cuisine, beautiful boutiques, ice cream shops, and more.

But the highlight of the walkable downtown area is Falls Park on the Reedy – a stunning collection of waterfalls and trails that cut straight through the downtown skyscrapers.

The city also boasts a minor league baseball team, endless shopping options, and easy access to the nearby Blue Ridge Mountains for some last-minute summer hiking.

6. Portsmouth, New Hampshire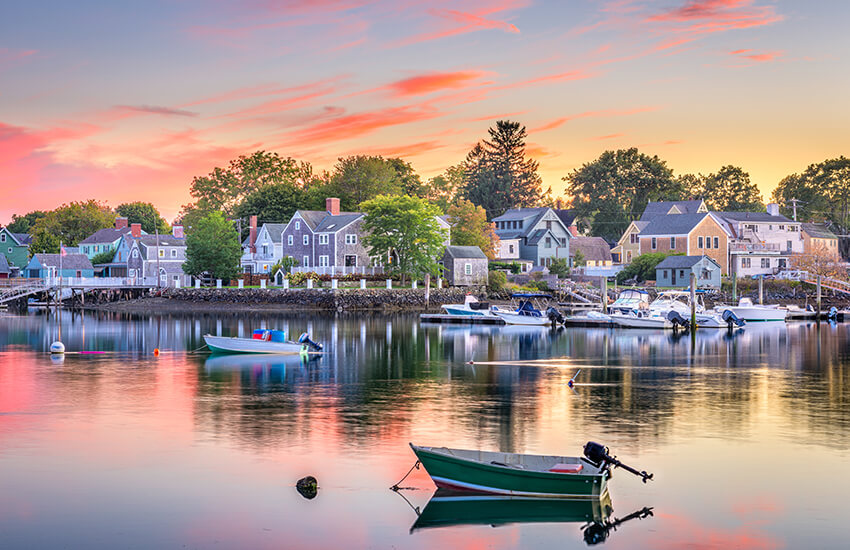 Whether you're looking for a dose of New England charm or just desperate for a vacation, Portsmouth is easily one of the best places to spend Labor Day weekend.

The historic city, located just north of Boston, Massachusetts, boasts a beautiful harbor, welcoming parks, incredible museums, and delicious dining options.

Main attractions throughout the area include Prescott Park, a gorgeous park on the Piscataqua River just steps from downtown, and the Strawbery Banke Museum – a collection of 40 different buildings with some dating back to 1630.

7. Helen, Georgia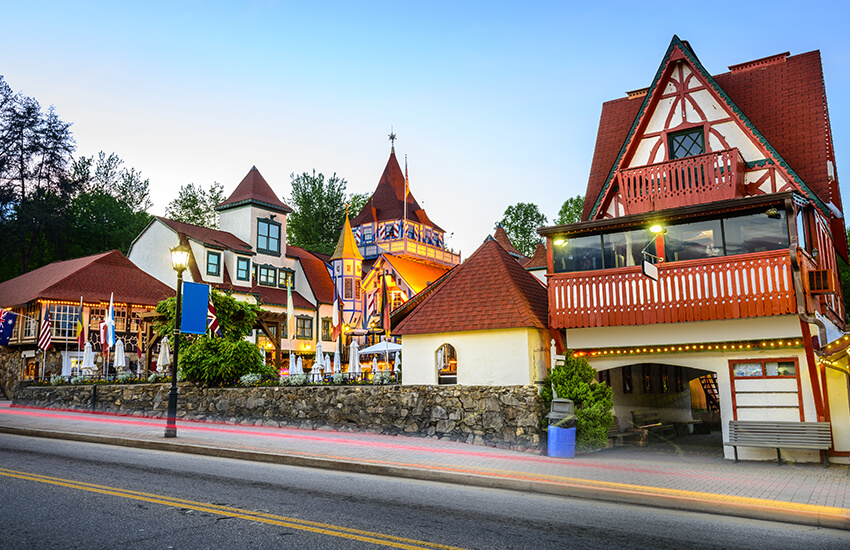 Located in northeast Georgia, Helen is most known for its Bavarian-inspired architecture, stunning scenery, and beautiful wineries. Inspired by villages in Germany, Helen's downtown area features some of the most unique buildings, shops, and restaurants in the southeast. 
Summer months are the perfect time to enjoy tubing or hiking in and around the city along with exploring the area's several vineyards.

---
Ship your luggage ahead for stress-free travel on your Labor Day weekend getaway! Learn more about shipping your luggage or get a free quote today.