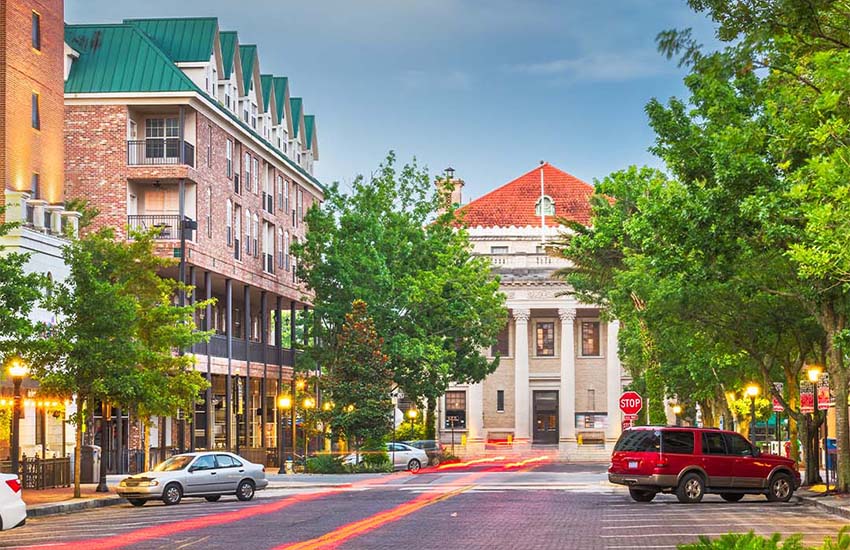 Sometimes in life, it's all about the little things… even when it comes to travel! While there's nothing wrong with a visit to the Big Apple or the Windy City, you'll find that some of the best small towns in America offer a refreshing charm and authenticity – perfect for your next vacation.
Best Small Towns in America From Coast to Coast
1. Doylestown, Pennsylvania
Doylestown, Pennsylvania isn't just a farm community. The small town also offers thriving town activities, patio dining, old-time theatres, and more.
2. Sanibel Island, Florida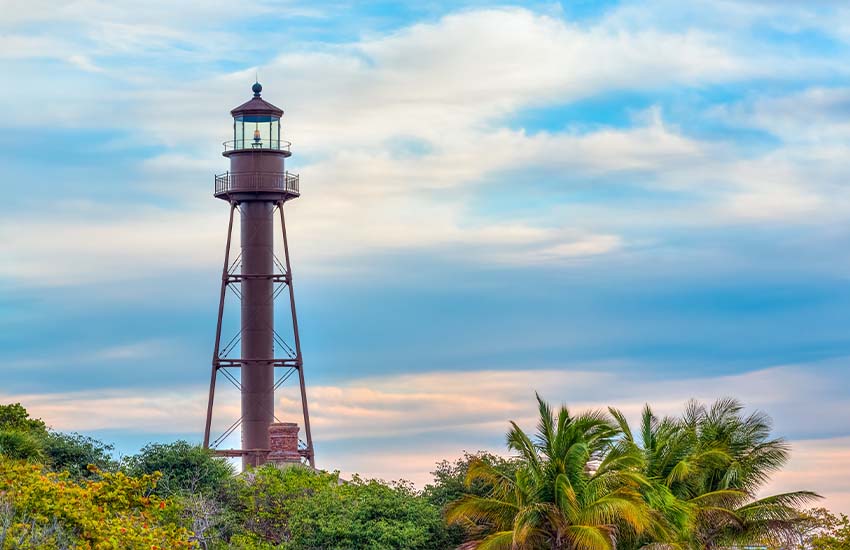 There's another side to Florida, far from the bright lights of Miami and the bustling streets of Fort Lauderdale. This brings us to one of the best small towns in America: Sanibel Island. The charming oceanfront city offers a calmer atmosphere and beautiful beaches.
3. Aspen, Colorado

Aspen, Colorado is the place to be if you're looking for luxe lodging and top-tier cuisine. Not to mention it's also the perfect place to shred some snow if you visit during the winter season.

4. Lexington, Virginia

Anyone who is a fan of the 1938 picture "Brother Rat" knows of this small town in Virginia. History lovers will also enjoy Lexington due to its deep roots in the Civil and Revolutionary Wars.

5. Skaneateles, New York

Skaneateles, New York is a bustling small town nestled on the shores of Skaneateles Lake. The area offers a variety of fine wineries, art galleries, and nature trails.

6. Chadron, Nebraska

Most known for its rich history in fur trading, Chadron is now one of the best small towns in America. The area offers several recreational parks and campgrounds in the beautiful Great Plains region.
7. Moab, Utah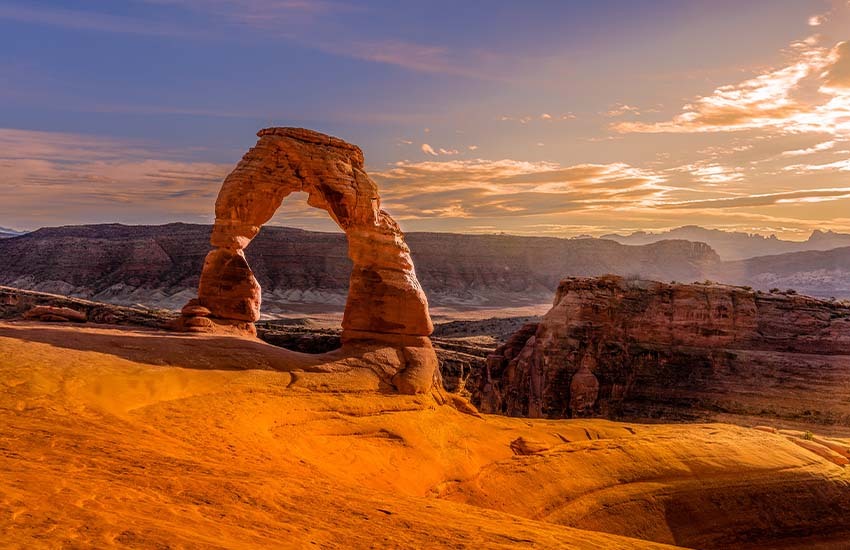 Moab, Utah is a popular destination among many. It's one of the best small towns in America and is not too far from the Arches National Park. The area also boasts a wide selection of shops and hotels.

8. New Castle, Delaware

Located on the Delaware River is a stunning piece of preserved history: New Castle. New Castle offers a thriving downtown scene, cobblestone streets, beautiful parks, and more.
9. Bisbee, Arizona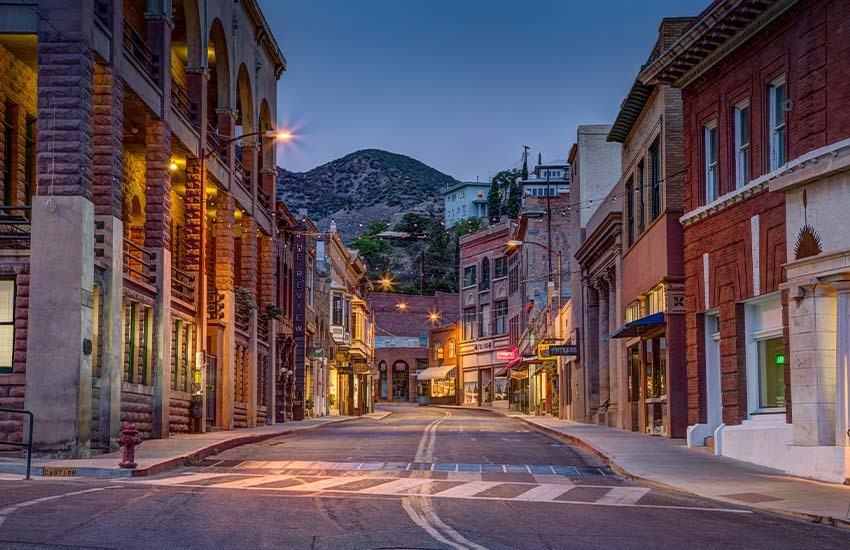 Known for its free-spirited atmosphere, Bisbee is an incredibly unique small town. Its copper mining past is evident throughout the area and continues to draw in visitors year after year.
10. Luray, Virginia

Luray, Virginia is most known for the Luray Caverns, a massive underground cave system. It's also home to Shenandoah National Park headquarters.
11. Buffalo, Wyoming
From the wide-open spaces to the grand views, Buffalo, Wyoming is a playground for any outdoor enthusiasts. The city also has beautifully preserved Midwestern architecture along with local museums.

12. Unalaska, Alaska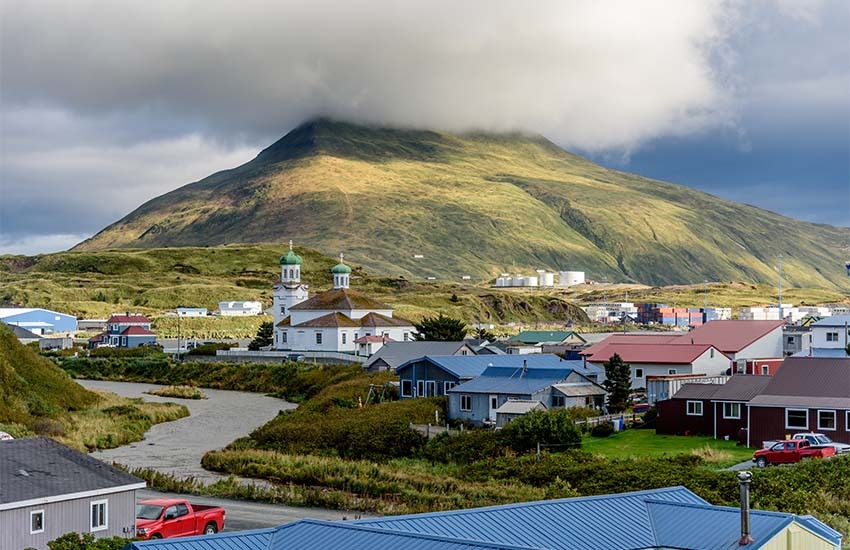 Unalaska, Alaska, is quite a contradicting name. It's located in the Aleutian Islands off of mainland Alaska and is most known for its abundance of fish and king crab.
13. Beaufort, North Carolina

Beaufort, North Carolina, can give any waterfront a run for its money. If you have a craving to go fishing and boating all day long, you won't be disappointed with this small town.

14. Ketchum, Idaho

Not only is Ketchum home to America's first ski resort, Sun Valley, but it's an all-around excellent destination for those looking to spend their vacation outdoors in the Rocky Mountains.
15. Carmel-by-the-Sea, California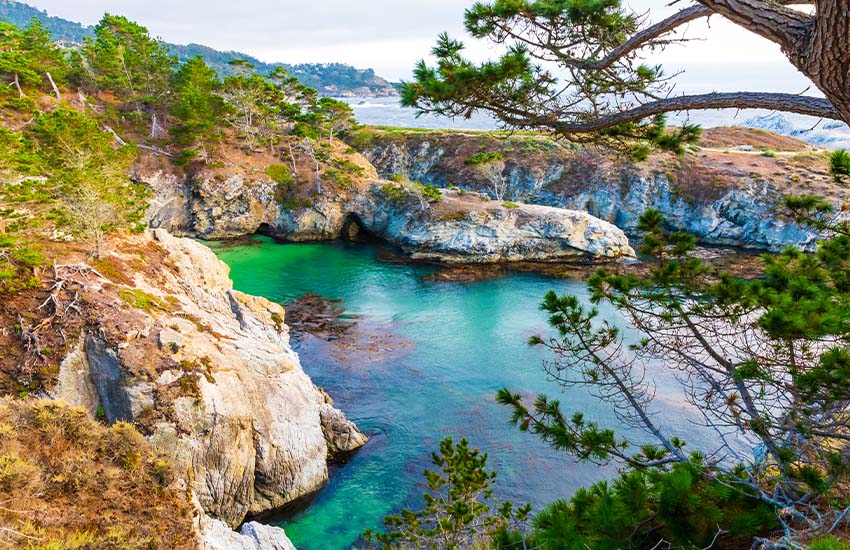 Carmel-by-the-Sea has much to offer from urban wineries, turquoise waters, delectable seafood, and tree-lined streets.

16. Dripping Springs, Texas

Wineries, boutiques, breweries, nature trails, pubs – you name it, Dripping Springs, Texas has it all. The town also offers several festivals throughout the year with rodeos, live music, and more.

17. Yellow Springs, Ohio

With a down-to-earth lifestyle shared among locals, Yellow Springs is becoming an increasingly popular destination. A few celebrities even call Yellow Springs home.

18. Stowe, Vermont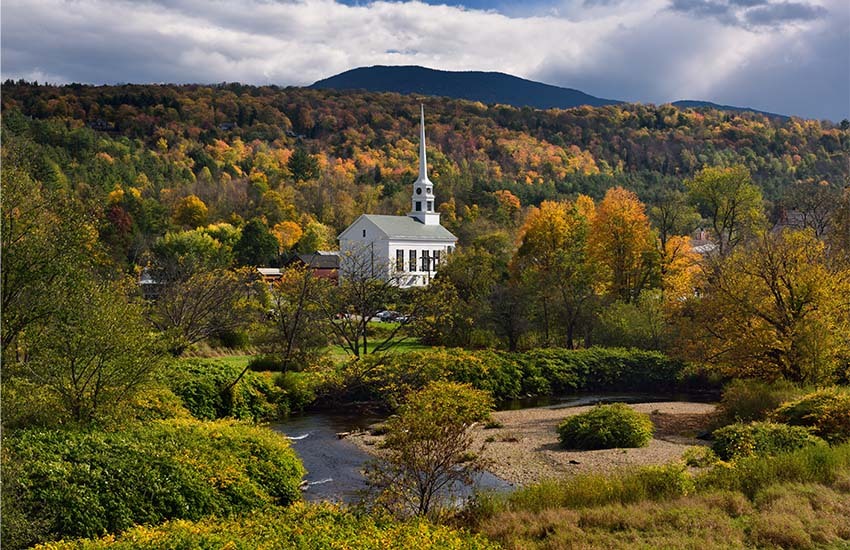 This little mountain town may be small in size but it's big in charm. Many visitors flock to Stowe for its incredible skiing during the winter months, but it's beautiful year-round – especially in fall. The quaint streets are lined by boutiques, cafes, and more.

19. Santa Claus, Indiana

Are you obsessed with Christmas? Live in December all year long in Santa Claus, Indiana. The Christmas-themed town is complete with museums, Christmas gift shops, and a statue of the man himself: Santa Claus!

20. Leavenworth, Washington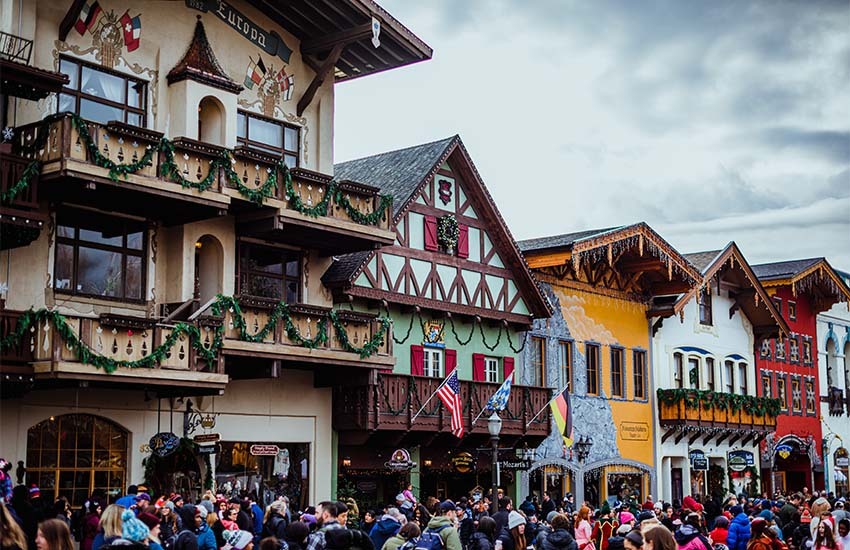 This Bavarian-style village is straight out of a postcard. It's located just two hours away from Seattle in the Cascade Mountains and remains a popular destination throughout all seasons.

21. Berkeley Springs, West Virginia
Berkeley Springs, West Virginia is one of the best small towns in America for a relaxing vacation. It's most known for its thermal waters and luxurious spas.

22. Medicine Park, Oklahoma

Medicine Park began as Oklahoma's first resort town. It has a rich history of celebrities, outlaws, businessmen, and more. Today, it's more known for its wide variety of outdoor activities.

23. Isle of Palms, South Carolina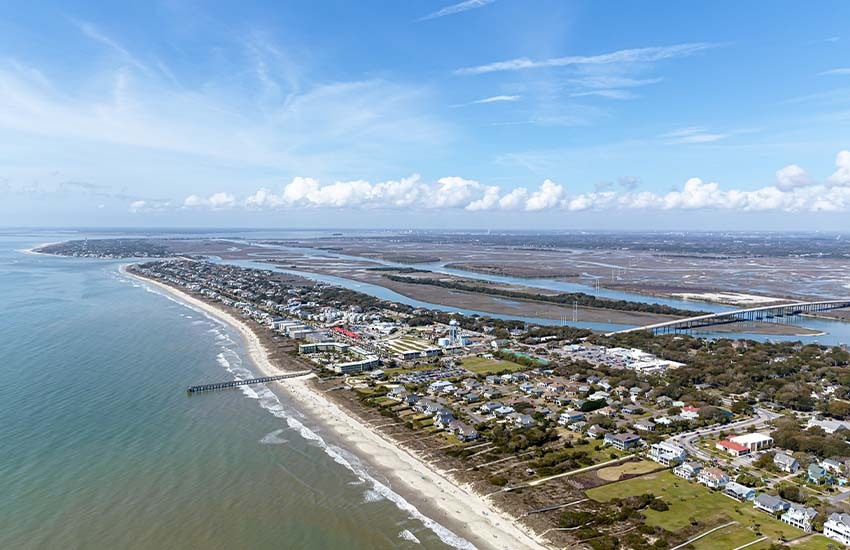 Isle of Palms, South Carolina is a vibrant small town on the Carolina coast. Visitors enjoy its beautiful beaches, temperate weather, wooden piers, and bike paths.

24. Watch Hill, Rhode Island

Watch Hill, Rhode Island is known as a go-to spot for the wealthy. This small town has beaches, restaurants, boutiques, art galleries, and more.

25. Stockholm, Wisconsin

Steeped in Swedish heritage, Stockholm, Wisconsin truly embraces its roots. The city is located on the beautiful shores of Lake Pepin and was named by Swedish immigrants.

If you plan on visiting any of these best small towns in America, make sure you get there with the help of ShipGo. Grab a free quote and ship ahead so you can travel more and worry less.