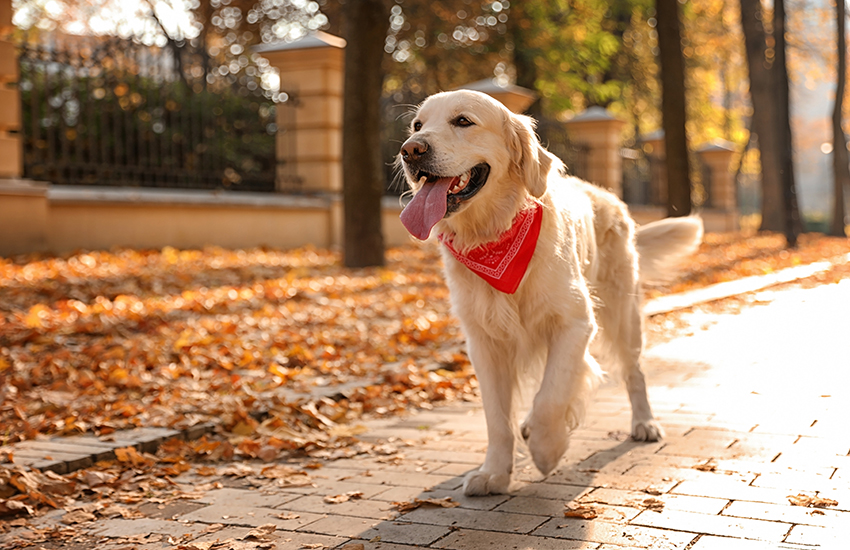 As pet lovers ourselves, we know it's hard to leave your four-legged friends behind when you travel. So, don't! Believe it or not, there are dozens of amazing cities in the U.S. that can easily accommodate your pet, too. These dog-friendly cities are ranked highly for their number of dog parks along with dog-friendly restaurants and shopping centers. So, leash up your pup! It's time to hit the road.

5 Dog-Friendly Cities to Visit with Your Furry Friend

1. St. Petersburg, Florida
Located on the sunny Gulf Coast of Florida, St. Petersburg is an absolute paradise for people. And it can be a paradise for your pup, too. There are more than 130 dog-friendly restaurants in and around the city including several along the bay and several along the beach. If you're looking to enjoy a drink or watch a game, head over to the Dog Bar. It's an off-leash dog park and full-service bar! For even more fun in the sun, consider taking fido to the Fort De Soto Dog Beach Park. There's even a wash station to clean up your pup after a day in the sand.

2. Tampa, Florida
Just a short drive east will put you in another one of the most dog-friendly cities in the U.S.: Tampa! Tampa is consistently ranked as a great place to bring your dog. To start, the city is home to 16 dog parks and beaches. Many dog park locations also have miles of hiking trails and nature walks, too. For shopping or dining, you can't go wrong with a visit to Hyde Park. This outdoor shopping center boasts all of the stores you love along with world-class (and dog-friendly) cuisine around every corner. If you have an especially social pup, spend an evening at Two Shepherds Taproom. It's Tampa's first and only fully off-leash indoor and outdoor dog park and bar. 

3. Asheville, North Carolina
The hundreds of miles of hiking trails throughout the Blue Ridge Mountains make for the ultimate playground for your pup! Before hitting the trails, be sure to research which trails are dog-friendly and which are not. This is crucial as some trails will be far too difficult or narrow for you and your dog. Asheville's walkable downtown is perfect for strolling with your four-legged friends. Take a break at one of the area's dog-friendly cafes or craft breweries.

4. Portland, Oregon
A vacation with your furry friend to Portland, Oregon will offer a little bit of everything. Spend the day outdoors at one of the city's parks like Powell Butte Nature Park, Mt. Tabor Park, or Tryon Creek State Natural Area. Or at one of the several dog parks throughout the city, too. Portland is also home to more than 70 breweries – several of which offer extra patio space for your pooch.

5. San Francisco, California
After visiting San Francisco with your dog, you (and your pup) may never want to leave! There are so many dog-friendly places to visit in and around the city. Arguably the most popular is Baker Beach. It's located just one mile south of the legendary Golden Gate Bridge. Dogs are permitted off-leash on the beach and there are stunning views of the Bridge for you to enjoy!
To make your travel experience to these dog-friendly cities easier than ever, ship your luggage ahead with ShipGo. By shipping your luggage ahead, you'll have more free hands to take care of your furry friend!