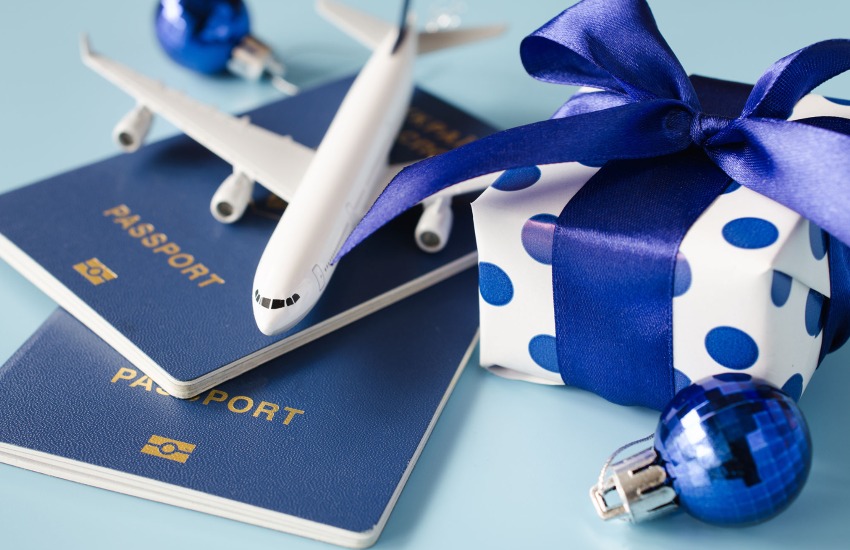 Your special someone deserves to explore the world safely, stress-free, and in style. And with our gift ideas for travelers, they can do just that! Learn more about the top gifts to get the adventurer in your family this holiday season.
Top Gifts for Frequent Travelers

1. Portable charger

Listening to music, reading a book, scrolling through social media – we all know your phone is the best way to pass time while traveling. So, one of the top gift ideas for travelers is a portable charger. Ensure they never have to go without their favorite playlist, movie, book, game, or podcast.
2. Passport holder

Does your special someone have international vacations on the horizon? Consider the gift of a new passport holder! Many made today even include a window pocket for vaccination cards along with credit card slots to accommodate all your needs.
3. ShipGo gift card
Enjoy the journey as much as the destination with the gift of a ShipGo gift card! As a company of travelers, ShipGo understands that checking baggage at the airport is just another obstacle between you and your vacation. That's why ShipGo allows you and your family to travel with the comfort of knowing your luggage is already at your destination.
4. Scratch map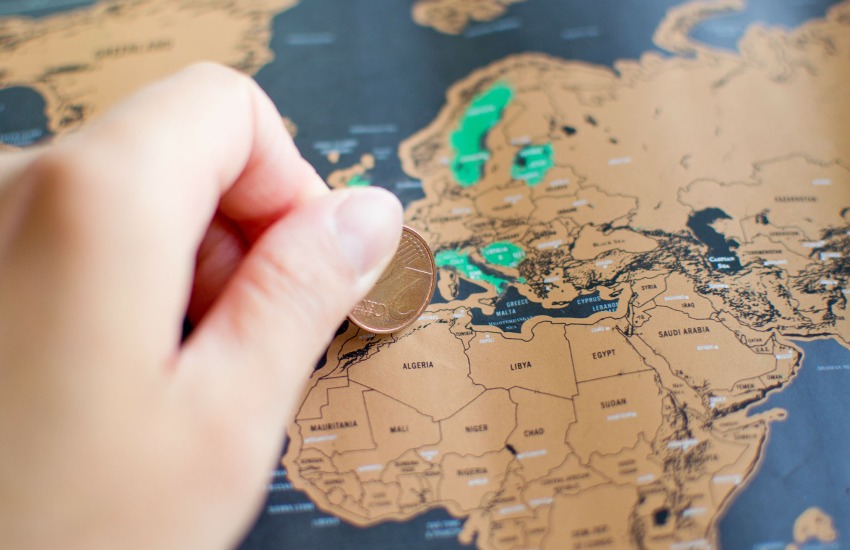 From those day trips and weekend getaways to month-long excursions, it can be hard to keep track of every destination you've visited. Consider gifting a scratchable map to your avid traveler. It makes for a beautiful piece of art and it's a great way to reminisce on past trips.

5. Bluetooth headphones

Silence the noise of the busy airport crowds and cut out the messy wires with Bluetooth headphones. One of the easiest gift ideas for travelers, headphones range in price and can suit anyone's budget.

6. Eye mask

From the early morning departures to the late-night red eyes, catching some z's while traveling can be super important. But, when that person two rows in front of you turns their reading light on, how are you supposed to sleep? Give the gift of an eye mask to your favorite traveler to ensure they can get some shut-eye no matter the circumstances.

7. Airline gift card

It's no secret that airline tickets can cost a pretty penny. So, one of the best gift ideas for travelers is an airline gift card that will assist them in offsetting the cost of their plane ticket.
8. Face mask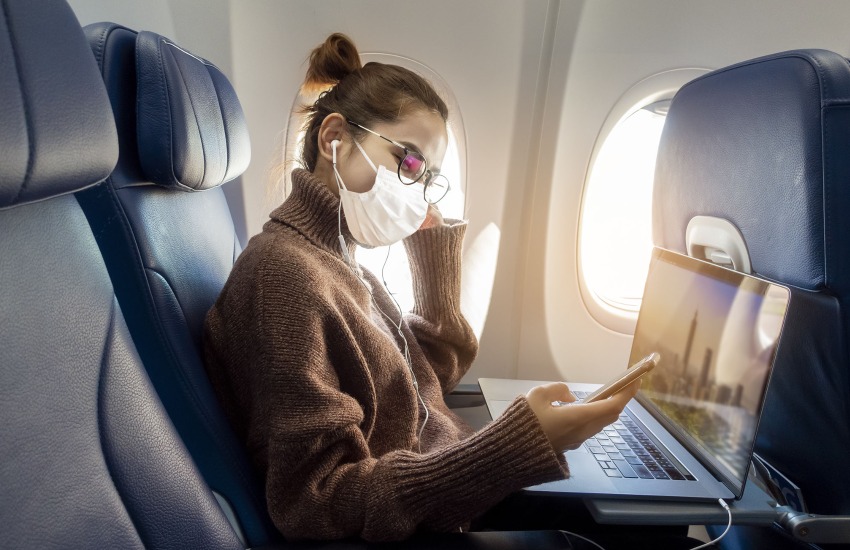 As airline and airport face mask mandates remain in effect, travelers need multiple face masks for every vacation. Consider gifting a multi-pack to your favorite adventurer so they can travel to their destination safely and stress-free.
9. Neck pillow

You've purchased the eye mask, you've added the Bluetooth headphones to your cart, and now you just have to complete the trifecta with a neck pillow! Airline seats are notoriously uncomfortable. Help your special someone rest a little easier with a cozy neck pillow.
10. Tech kit
From phone chargers, laptop power cords, and everything in between, there's bound to be a handful of wires in your backpack or carry-on. Make it easy to find what you're looking for with a tech kit, complete with separate compartments for all of your charging cords and adapters.
11. Luggage

While you'd love your suitcase to last a lifetime, there's bound to be some wear and tear on your baggage after multiple trips. Give the gift of a new luggage set to the avid traveler in your family to ensure their belongings stay safe and sound on every getaway.