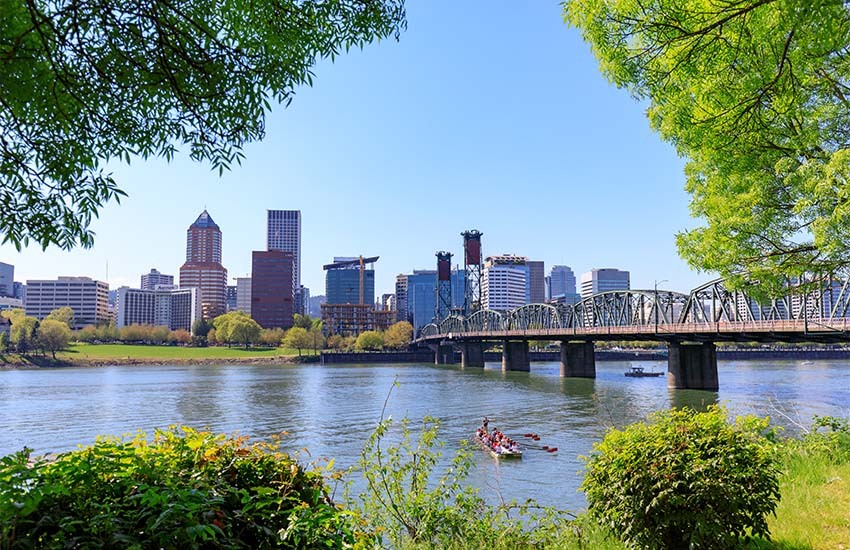 Cities across the globe are not only becoming more mindful of their carbon footprint, but they're actually making big changes to decrease pollution, increase energy efficiency, and more. And some of the greenest cities in the U.S. make for incredible vacation spots, too! So, we've gathered several of the most eco-friendly cities here so you can start planning your green getaway.
Go Green at these Eco-Friendly Cities
1. San Francisco, California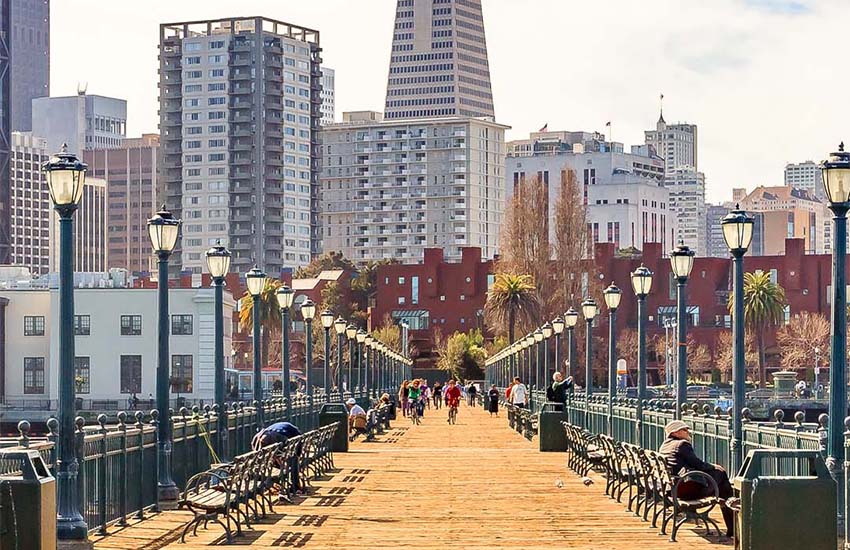 Did you know more than 75% of waste throughout San Francisco is recycled? It's just one of the reasons it tops our list of the most eco-friendly cities in the U.S. Their sustainability initiatives, including water conservation, carbon emissions, and air quality, have been adopted by locals, businesses, communities, and more.

2. Oakland, California

Oakland, California leads the way with environmentally-friendly efforts. Like many other green cities, Oakland's main goal has always been to improve sustainability. Its city council also adopted the 2045 Carbon Neutrality Goal and has already established its 2030 Equitable Climate Action Plan.

3. Minneapolis, Minnesota

With 67 state parks and hundreds of miles of bike trails, not only is Minneapolis one of the most eco-friendly cities in the nation, but it's a destination that truly encourages people to get outside! High soil quality, low air pollution, and an array of green initiatives are just a few reasons Minneapolis ranks so highly.

4. Irvine, California

Irvine, California was ahead of its time when the city developed the Irvine Master Plan some 60 years ago. It was back before being environmentally friendly was "in," but has resulted in Irvine catapulting to the top of the lists for greenest cities.

5. Aurora, Colorado

"Meeting the needs of the present without compromising the needs of the future." This quote is key to Aurora, Colorado's sustainability initiatives which include green advancements in all forms including environmentally, economically, and socially.

6. Lincoln, Nebraska

Lincoln, Nebraska, is no stranger to eco-friendly living as their citywide project, Cleaner Greener Lincoln, excels at reducing waste with sustainable options. In fact, residents of Lincoln neighborhoods even compete to be more green than the other.
7. Pittsburgh, Pennsylvania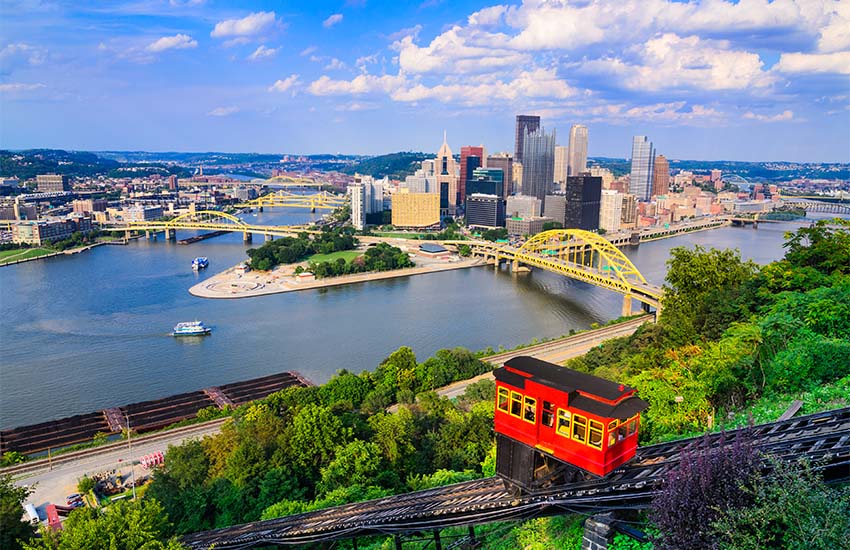 Pittsburgh may be known as the Steel City, but they've made huge strides in the last decade to become one of the most eco-friendly cities in the U.S. There are several green spaces in and around the metropolitan area and even downtown skyscrapers are becoming more environmentally conscious.

8. Baltimore, Maryland
Baltimore, Maryland has publicly-listed sustainability goals and is highly acclaimed for its efforts to keep the city clean. Baltimore even has its own Office of Sustainability dedicated to pushing the boundaries and finding new ways to ensure a cleaner future. 

9. Madison, Wisconsin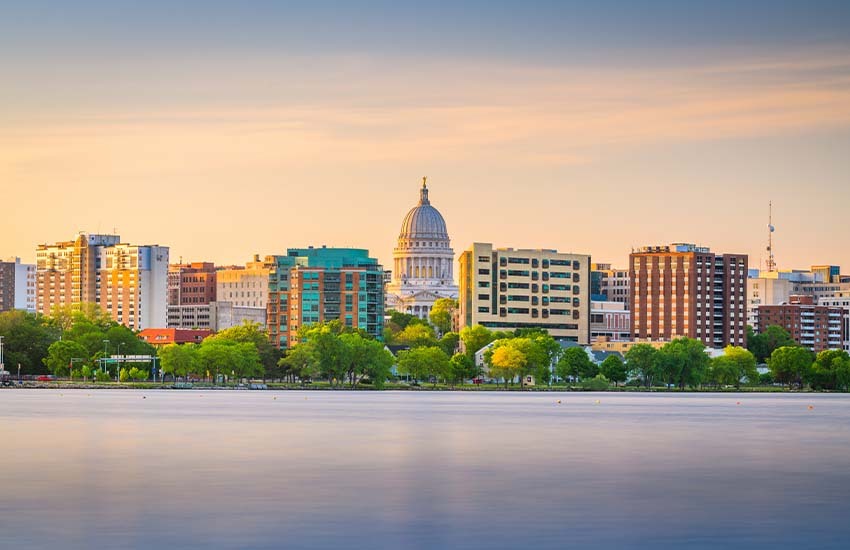 Let's talk numbers: 15,000 acres of lakes, 12.7 parks per 10,000 people, and more than 200 cycling and walking trails. That said, it's no wonder Madison, Wisconsin is regarded as one of the greenest cities in the country.

10. Seattle, Washinton

Ahead of many others on this list, Seattle, Washington has adopted hydro-powered electricity. Walkable streets, energy-efficient buildings, and an array of parks make it one of the greenest cities in the Pacific Northwest.

11. Buffalo, New York
An eco-friendly city some may overlook is Buffalo, New York. Multiple businesses and residences use solar panels and wind-powered methods of electricity which has propelled the city to another level of sustainability.

12. Washington, District of Columbia

From sustainable hotels to responsible restaurant restrictions, Washington D.C. has led the way in environmentally-friendly efforts. Believe it or not, it was the first city to be named a LEED (Leadership in Energy and Environmental Design) Platinum City.

13. Orlando, Florida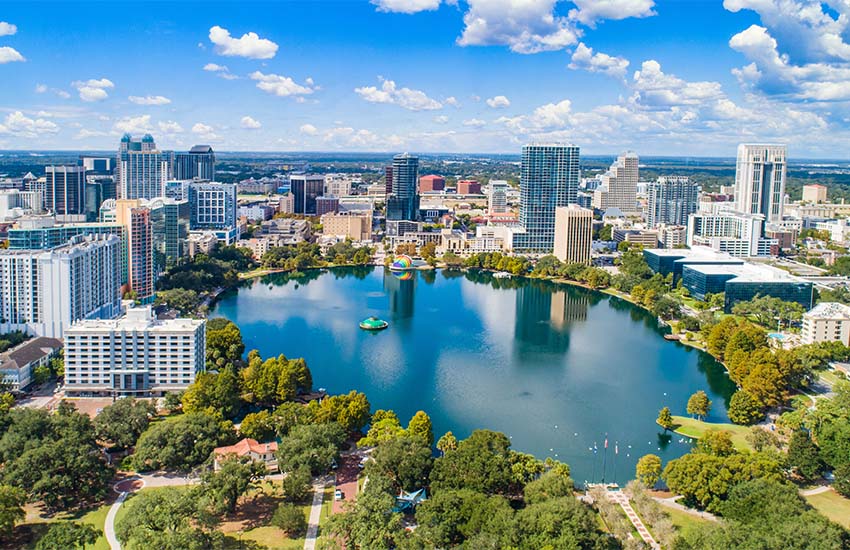 Orlando, Florida may be known for warm temperatures and theme parks, but it's much more than a vacation destination. Orlando is at the forefront of environmentally conscious, low-impact commercial buildings that reduce pollution and waste.
14. Austin, Texas
From the non-profit organizations to the local government's sustainability groups, Austin, Texas is noted as one of the top eco-friendly cities in the U.S. As cycling and electric vehicles are encouraged, there's no slowing down on Austin's green lifestyle.

15. Honolulu, Hawaii

Honolulu, Hawaii has far less land to work with than other cities in the U.S. So, residents and visitors alike go the extra mile when it comes to eco-friendly initiatives. They boast low greenhouse gas emissions, clean transportation, and more.

16. Portland, Oregon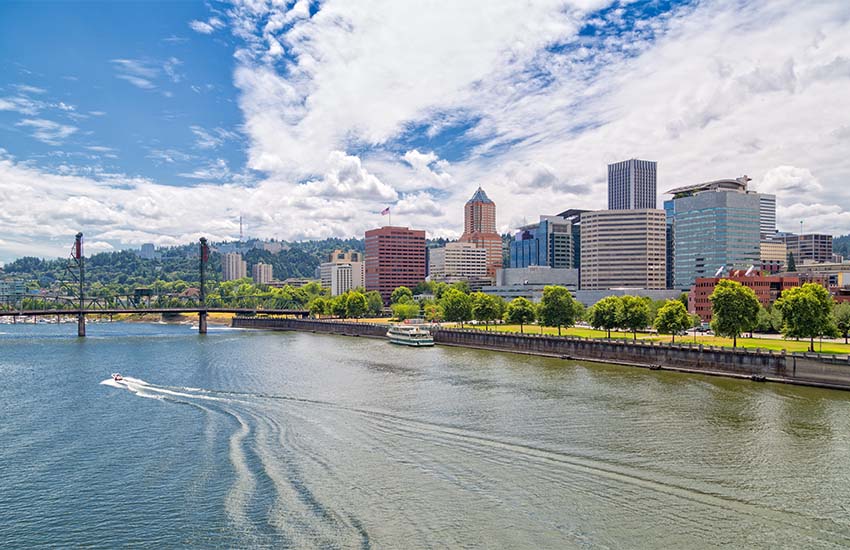 Not only is Portland, Oregon a green city, but its residents have truly adopted an environmentally-friendly lifestyle. More than a quarter of the workforce commutes by carpool, public transportation, or bike – thanks to nearly 200 miles of dedicated bike lanes.

17. San Diego, California

San Diego boasts a renewable energy program and a zero-waste plan which requires a majority of their public transportation to be all-electric. Urban parks can be found throughout the city along with several farmer's markets that assist in the farm-to-fork movement.
Now that you know of the many eco-friendly cities in the U.S., make sure you travel there stress-free with ShipGo. Grab a free quote today!