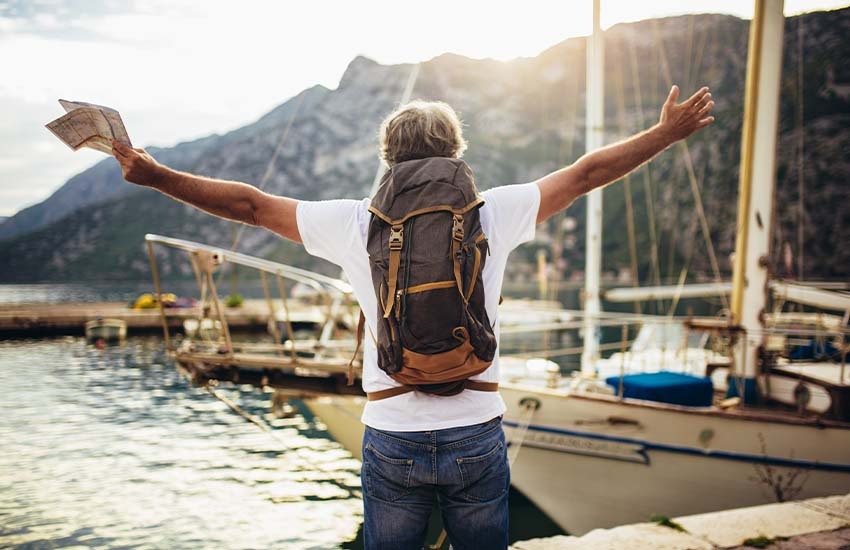 We can all agree traveling is fun. But, did you know that it's also good for your health? Whether you're vacationing for a break from your hectic schedule or just for some quality time with family, there are many benefits to taking some time away. So, stop feeling guilty for requesting some PTO! It's something we should all be doing. And we've gathered the top four ways travel is good for your health.
How Travel is Good for Your Health
1. Relax
Your body and your brain need a break. And there's no better way to rid yourself of distractions than a vacation! Travel is good for your health because it allows you to relax, something most parents and working people simply can't do every day.
2. Sleep
Have you been getting eight hours of sleep each night? Whether it's finishing a quarterly report, dealing with kids, or enjoying a night out, there are so many things that can keep you from getting adequate rest. So, while you're on vacation, say goodbye to your regular schedule! Travel is good for your health because it gives you the chance the rest your mind and your body. Sleep in, take naps – enjoy as much rest as your body needs.
3. Exercise
Exercise is not only a mood-improver, but it's great for your overall well-being. Hiking up a mountain, swimming in the ocean – no matter your preference, exercise is just one great way travel is good for your health.
4. Revitalize
Every aspect of vacationing is a mood enhancer. Whether it's basking in the sun or getting exercise by going on fun excursions, there are a number of ways vacationing can boost your serotonin. So, if you're finding yourself bogged down by work or daily stressors, consider taking a vacation to reset both physically and emotionally.
Your mental, physical, and overall health can all benefit from a vacation. So, if you're ready to plan a getaway now knowing travel is good for your health, consider shipping your luggage ahead. ShipGo makes it easy to take the stress out of travel. Learn more about shipping ahead or get a free quote today.