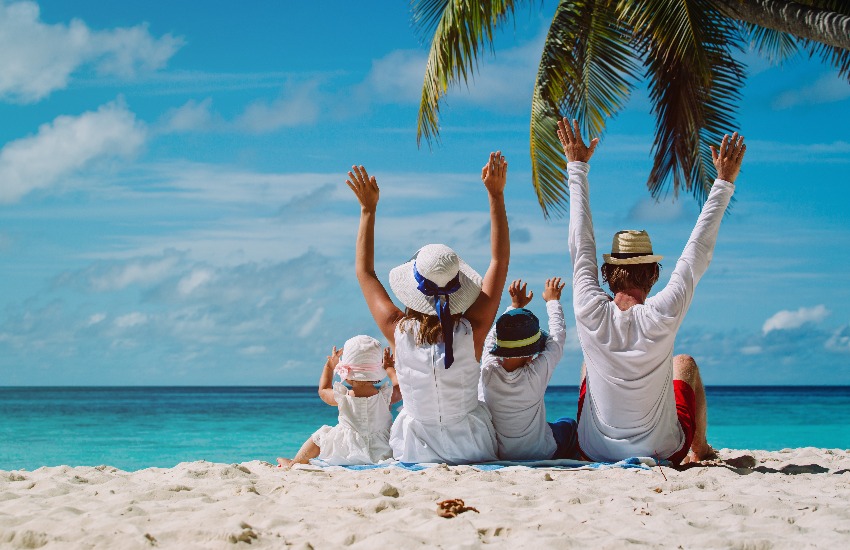 There's nothing quite like traveling with the kids – for both good and bad reasons! We're here to ensure your next family vacation is the best one yet. Learn more about the biggest mistakes to avoid when traveling with kids.

Biggest Mistakes to Avoid When Traveling with Kids

1. Overpacking
It's easy to pack for every scenario imaginable. And while it is best to anticipate the need for an extra outfit or two, there's no need to overdo it. Another one of the mistakes to avoid when traveling with kids is dragging those heavy suitcases through the airport. Just ship them ahead with ShipGo and travel with your hands-free so you can focus on your kids instead.
2. Not budgeting
Budget, budget, budget… one of the most important things to do when planning a vacation! One of the biggest mistakes to avoid when traveling with kids is overspending on souvenirs. Be sure to set a strict daily budget for souvenirs. Consider giving your kids a specific amount they're allotted to spend each day, too.

3. Planning too much
Kids need to be entertained almost constantly. But walking around theme parks and building sandcastles on the beach consumes more energy than watching television. So, plan for some downtime for both you and your children to relax.

4. Forgoing seat assignments
If you're traveling with young children, do not count on seat assignments to randomly work in your favor. We understand paying an additional $20 per seat isn't ideal, but it's a better alternative to being placed rows away from your children or begging strangers to switch seats.

5. Inadequate research
When you're traveling with your family, you need to take advantage of traveling with your family! Before booking any accommodations or activities, do your research. Many locations offer family discounts or packages. So, failure to research could mean additional dollars spent when they didn't need to be.