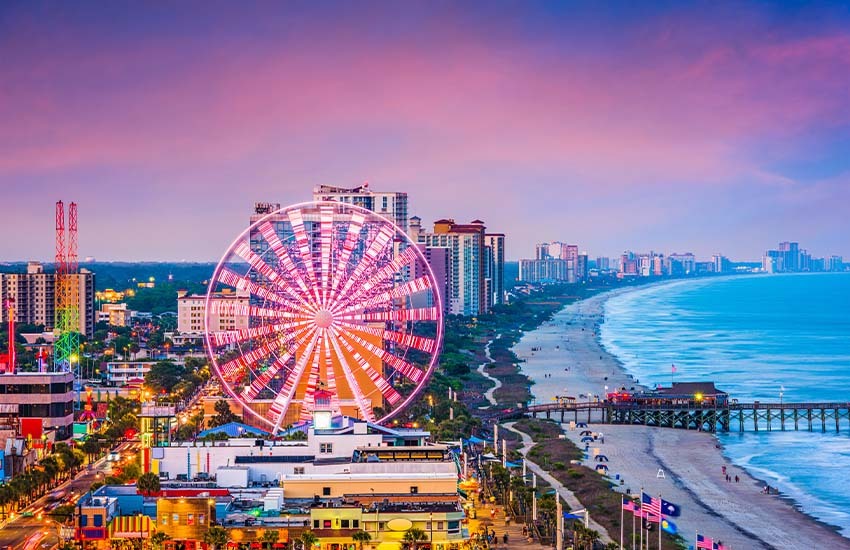 60 miles of beaches, nearly 100 world-class golf courses, and dozens of entertainment options – there's certainly beauty in numbers when it comes to Myrtle Beach, South Carolina. The stunning oceanfront city is an ideal destination for any occasion. And we've gathered where to eat, drink, shop, and stay in Myrtle Beach.
Where to Eat
Aspen Grille
For a dose of fine dining, consider a visit to the Aspen Grille. Just a short walk from several oceanfront resorts, Aspen Grille oozes classic Southern charm. Enjoy stylish dining settings, USDA Prime beef, fresh seafood, and an extensive wine selection.

River City Cafe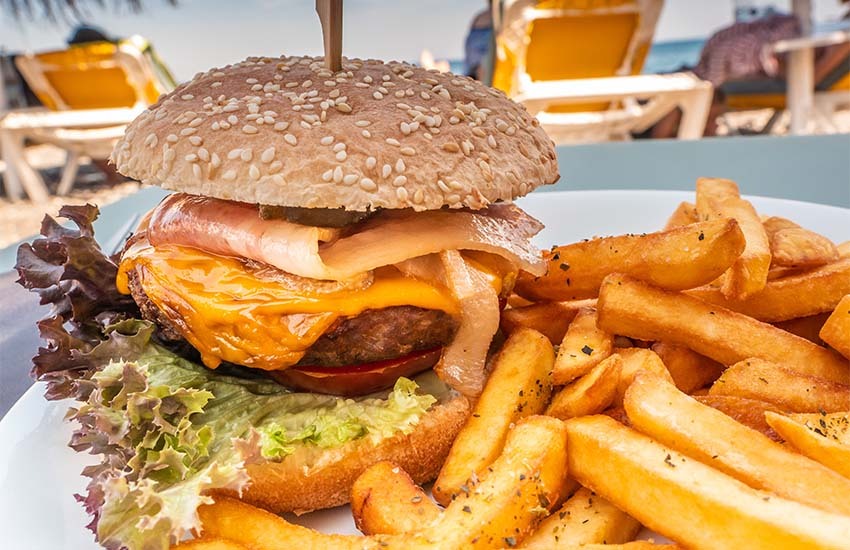 River City Cafe has seven locations along the Carolina coast. So, there's no excuse to not stop by and taste some of the best burgers at the beach. Enjoy a laid-back atmosphere and friendly staff at an award-winning restaurant.

Flamingo Grill
Thanks to its unique art-deco style, Flamingo Grill offers one of the most unique dining experiences on the Grand Strand. It's cherished by locals and boasts a wide array of steaks, seafood, and pasta.
Where to Drink
Tin Roof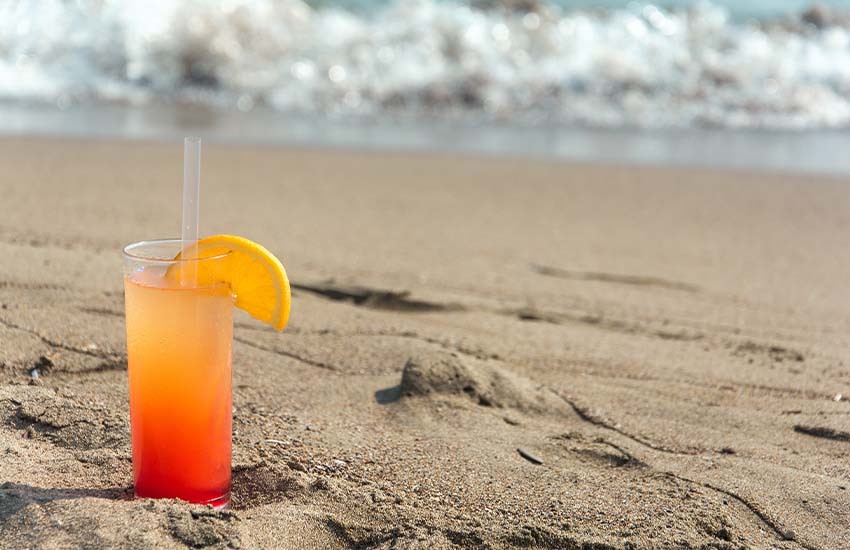 Tin Roof doesn't just have some of the best drinks at the beach… they have some of the best views, too. This rooftop bar is the perfect setting for a sunset cocktail with stunning, panoramic ocean views, delicious American grub, and live music.

Ocean Annie's Beach Bar
Located at the Sands Ocean Club Resort, Ocean Annie's Beach Bar has been a must-visit bar for partygoers for decades. Relax poolside with a tropical cocktail or enjoy an ice-cold beer while listening to live music.

Wicked Tuna
Just a short drive south of downtown Myrtle Beach is Wicked Tuna – a world-class stop for seafood, sushi, and, of course, cocktails. The restaurant enjoys a popular waterfront setting on the Murrells Inlet Marshwalk.
Where to Shop

Coastal Grand Mall
Conveniently located in the heart of Myrtle Beach, Coastal Grand Mall offers more than 1,000,000 square feet of world-class shopping. It's one of the largest malls in the state and includes a food court, movie theatre, and more than 120 stores.

Broadway at the Beach
Apart from the beach itself, Broadway at the Beach is arguably the most popular destination among tourists in the Myrtle Beach area. The massive complex and entertainment hub has more than 350 shops! But, it gets better. It also offers dozens of restaurants, upbeat nightlife, an aquarium, and tons of other entertainment options.

Where to Stay

Marina Inn at Grande Dunes
Marina Inn at Grande Dunes provides luxurious accommodations just a short drive from the beautiful beaches of South Carolina. It's far enough away from the hustle and bustle of downtown, but still close to all of the top attractions. The hotel offers incredible amenities and top-tier service with beautiful views of the Intracoastal Waterway.

Anderson Ocean Club and Spa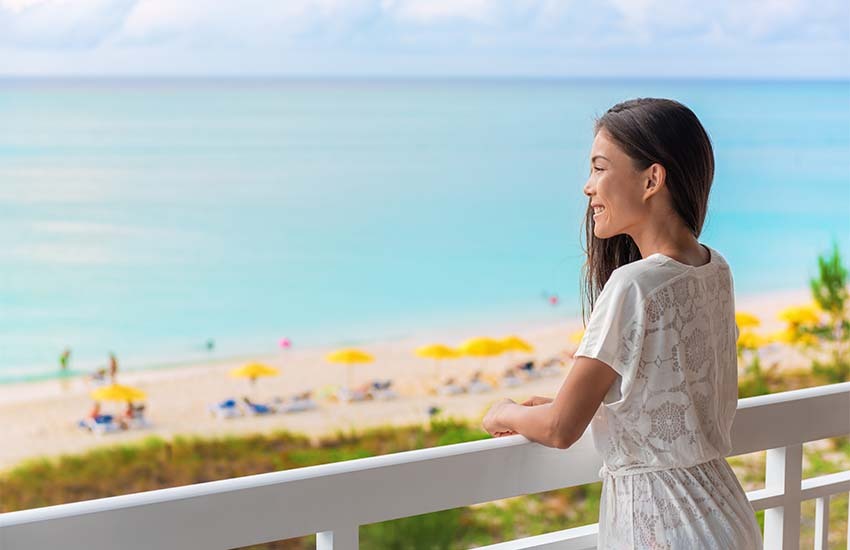 To fully enjoy Myrtle Beach, you have to stay on the beach! Anderson Ocean Club and Spa is one the best places to stay in the area with tastefully-appointed rooms at a great rate. There's also an on-site spa, fitness center, and coffee shop. And if your reservation qualifies, you may even receive free mini-golf or free passes to other local attractions.

So, what are you waiting for? Enjoy stress-free travel to the beach when you ship your luggage ahead with ShipGo.