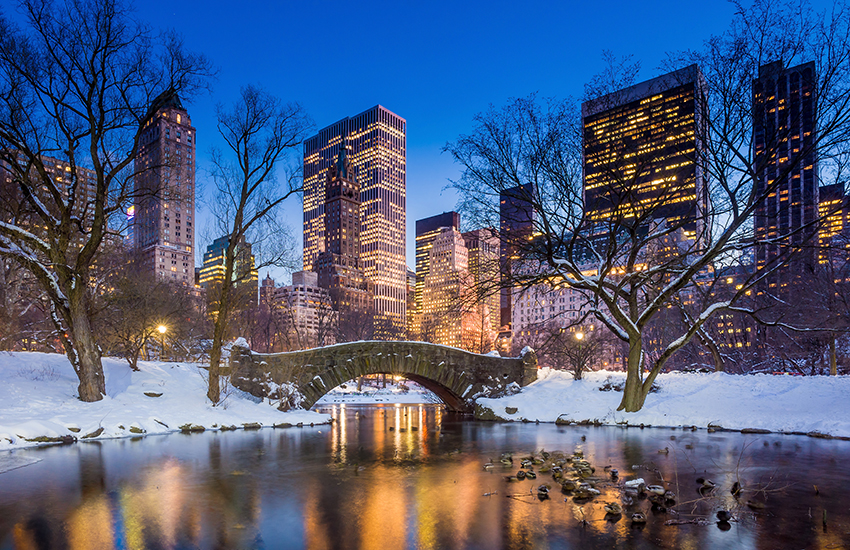 The temperatures may be cooling, but things are certainly heating up at these best places to visit in December for couples! Whether you're just looking for quality time together or hoping to plan your next big adventure, these are the romantic getaways you should consider this winter season.

Best Places to Visit in December for Couples

1. Jackson Hole, Wyoming

There is so much to enjoy in and around Jackson Hole, Wyoming especially if you're an outdoor enthusiast. It's located right next to the stunning Grand Teton National Park and it's just an hour and a half drive from Yellowstone National Park. Visiting during December means you can observe the area's winter wildlife, ski or snowboard on the slopes, and so much more.

2. Aspen, Colorado

Aspen is truly a fabulous year-round destination. But there's nothing quite like exploring the city and its surrounding mountains under a blanket of snow. Aspen is known for its luxurious atmosphere, beautiful boutiques, world-class cuisines, and, most importantly, some of the best terrain in the U.S. for skiing and snowboarding.

3. New York City, New York

Few places compare to New York City's magic throughout the holiday season. While roaming the city streets and going wherever your heart desires is plenty of fun, there are a few must-sees on a December vacation to New York City. First is to see the famous Christmas Tree at Rockefeller Plaza. Ice skating at Rockefeller Center is a must, too, along with catching the "The Rockettes" at Radio City Music Hall.

4. Woodstock, Vermont

For the dreamiest New England winter escape, you can't pass up a stay in Woodstock, Vermont. It's a relatively small town in central Vermont and continues to attract visitors year after year. A few things to consider doing during your trip: lodging in a cozy inn, Nordic skiing, snowshoeing through the countryside, or going on a romantic sleigh ride.

5. Palm Beach, Florida

If snow and cold weather aren't for you, there's nothing like a warm winter escape! Grab your special someone, pack your bathing suits and sandals, and head to the beach. Palm Beach, Florida is a luxurious island complete with boutique shopping, award-winning dining, and pristine beaches that are perfect for sunbathing along the turquoise waters.

Travel bag-free and stress-free to any of these best places to visit in December for couples. ShipGo makes it easy to ship your luggage and skis or snowboard ahead of your arrival so you can bypass carrying, checking, and claiming luggage at the airport.