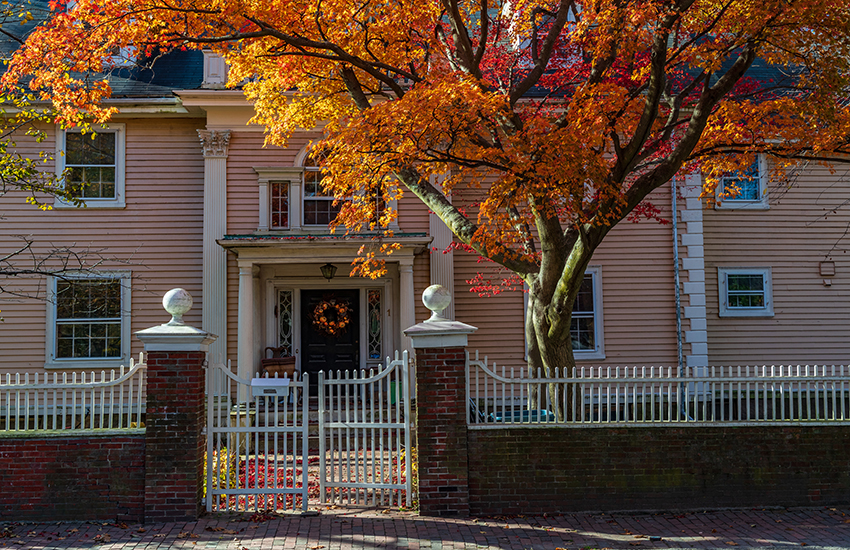 Spooky season is almost here! And we can't think of a better way to celebrate than with a getaway to one of the most haunted cities in America. With dark histories and plenty of non-scary things to do, too, these are the best destinations to visit this Halloween!
Haunted Cities in America…Visit if You Dare!

1. Savannah, Georgia

The cobblestone streets and antebellum facades of Savannah, Georgia may be beautiful, but this centuries-old city isn't all southern charm. Savannah is home to dozens upon dozens of historic residences, hotels, restaurants, and more that all have their own unique past. One of the best ways to learn about the ghosts of Savannah is with a "haunted" walking tour of the city.

2. Salem, Massachusetts

Site of the Salem Witch Trials in the 1600s, Salem has been long regarded as a spooky destination and remains one of the most haunted cities in America. Some allege the victims of the witch trials still haunt the city to this day creating an eerie feeling that lingers throughout Salem.

3. St. Augustine, Florida

As the oldest city in the United States, it doesn't come as much of a surprise to find that several spirits call St. Augustine home. This city remains a hotspot for paranormal investigators and enthusiasts most notably at the St. Augustine Lighthouse & Maritime Museum or the Castillo de San Marcos National Monument – the oldest masonry fort in the continental U.S.

4. Gettysburg, Pennsylvania

Gettysburg is not only one of the most haunted cities in America, but it's one of the most unique, too. It was the site of the Civil War's bloodiest battle resulting in more than 50,000 deaths. The battlefield itself spans about 40 miles and nearly every inch has some history of paranormal activity. Visitors often report witnessing apparitions of soldiers in uniform and some have even heard phantom cannon fire.

5. New Orleans, Louisiana

There are all kinds of reasons New Orleans is one of the most haunted cities in America. From witchcraft to voodoo queens to vampires to ghosts, the dark side of New Orleans is far-reaching. Like many of these other haunted cities, the best way to learn all about New Orleans' haunted past is with a ghost tour through the French Quarter or even through the area's above-ground cemeteries.

Are you brave enough to explore one of the most haunted cities in America? Let's go! Don't forget to ship your luggage ahead of your arrival with ShipGo so you can travel stress-free wherever your spooky vacation takes you.