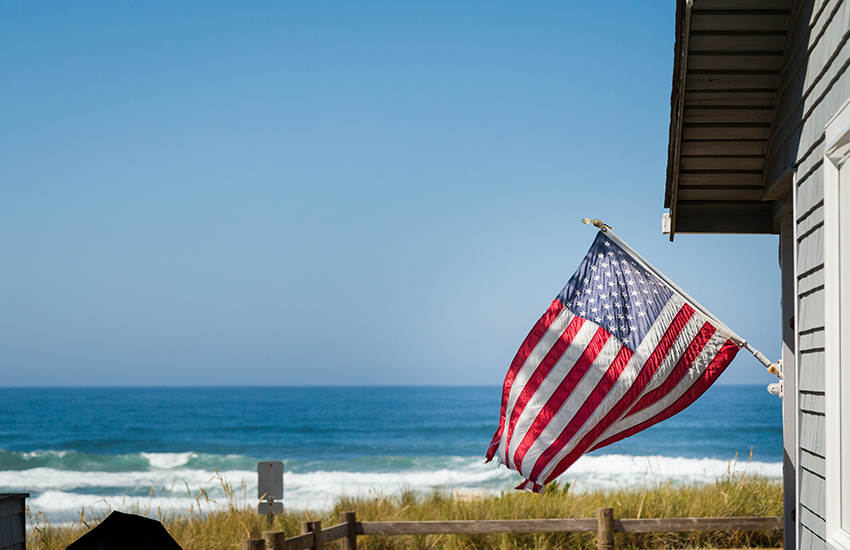 It may be hard to believe, but we're already nearing the end of the summer! With that in mind, consider taking full advantage of summer's last hurrah – a.k.a. Labor Day! Instead of staying home and watching the long weekend pass you by, here are seven affordable Labor Day vacations you should consider this September.

Affordable Labor Day Vacations

1. Mystic, Connecticut
Kicking off our list of affordable Labor Day vacations is the stunning seaport of Mystic, Connecticut. With beautiful waterfronts, vintage homes, and dozens of local restaurants to choose from, Mystic is definitely worth the visit.
2. Traverse City, Michigan
Traverse City is the largest city in all of Northern Michigan. And, it should also be your Labor Day destination if you're interested in wine tours or even setting sail for the weekend. Your vacation may also include delicious farm-to-table cuisine, perusing boutiques and bookstores, and wandering around Sleeping Bear Dunes National Lakeshore – a 64-mile stretch of dunes and beaches.

3. St. George, Utah
For a Labor Day weekend spent outside, look no further than St. George, Utah. St. George is a gateway to some of the nation's most incredible state parks including Zion National Park and the Grand Canyon!

4. Yellow Springs, Ohio
Because most people are heading to the beach for Labor Day, why not try something different? For a relaxing and lowkey weekend, a visit to the "hippie town" of Yellow Springs may be a great fit for you. The city is known for its healthy food, festivals and events, locally-owned shops, and tons of outdoor activities like a bike trail that's part of a 360-mile paved track.

5. Silverthorne, Colorado
There's much more to this small city than meets the eye. Not only that but it's one of the most affordable Labor Day vacations. It's also relatively uncrowded. So, you can enjoy the stunning setting of the Rocky Mountains all to yourself.

6. Hartford, Connecticut
There are so many great cities in New England. And Hartford shouldn't be overlooked. Especially for book lovers, as the homes of Mark Twain and Harriet Beecher Stowe are located in Hartford! There are also several museums and parks to enjoy, too.

7. Camden, Maine
Maine's midcoast region is one of the most affordable Labor Day vacations. And Camden, Maine, known as the "Jewel of the Maine Coast," is arguably the best place to spend your long weekend. It's known for its beautiful harbor, tasty seafood, and endless outdoor adventures.

Now that you know the most affordable Labor Day vacations, make sure you use ShipGo to ship your luggage ahead of time so you can avoid airport headaches.