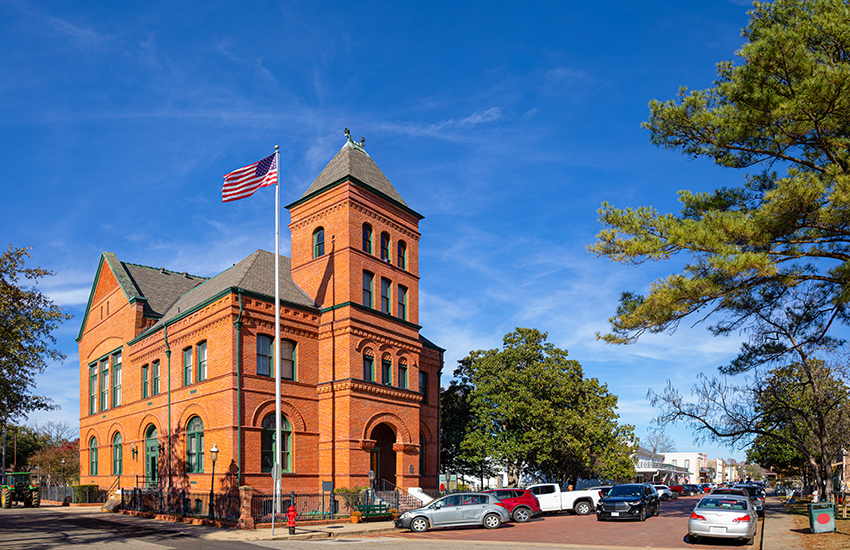 Texas isn't all deserts and tumbleweeds. In fact, some of the best small towns in Texas offer beautiful beaches, upscale boutiques, incredible art museums, and more. And we've gathered some of our favorite Texan hidden gems below.

Best Small Towns in Texas

1. Round Top

If you're into antiques, shopping, or a combination of both, you're sure to love Round Top, Texas! It is most famous for the Round Top Antiques Show which attracts hundreds of visitors looking for a good find and an even better deal.

2. Bandera

Bandera is known for two things: its stunning, sweeping landscapes and rich cowboy history. In fact, it's often referred to as the Cowboy Capital of the World. Its setting near the Medina River affords picturesque views along with plenty of outdoor activities.

3. Marfa

Located in the Big Bend Region, Marfa is one of the best small towns in Texas. The city boasts an incredible art scene which is truly what put Marfa on the map. When visiting, be sure to explore the Chinati Foundation – a minimalist art museum founded by Donald Judd.

4. Dripping Springs

It doesn't take long to see how Dripping Springs, Texas got its name. With meandering streams, beautiful rivers, and fun-filled swimming holes, you most certainly need to pack a bathing suit for a visit to this small town. Dripping Springs also offers boutiques, coffee shops, and more.

5. Port Aransas

Located on Mustang Island, Port Aransas is not only one of the best small towns in Texas, but it's one of the most beautiful, too. Spend your days fishing, suntanning on the beaches of the Gulf of Mexico, or indulging in some delicious fresh seafood.

6. Jefferson

This historic city, dating back to before the Civil War, is home to century-old mansions, quaint Bed and Breakfasts, and several tourist attractions. It's actually the fifth-oldest city in the entire state! Kayaking, fishing, and wildlife watching at Caddo Lake State Park are popular activities, too.

7. Wimberley

Wimberley has a little bit of everything and certainly something for everyone. From gorgeous swimming holes to charming downtown digs for delicious BBQ and ice cream, Wimberley is sure to please!

Ready to travel to the best small towns in Texas? Don't forget to ship your luggage ahead of your arrival with ShipGo to make the most of your getaway.