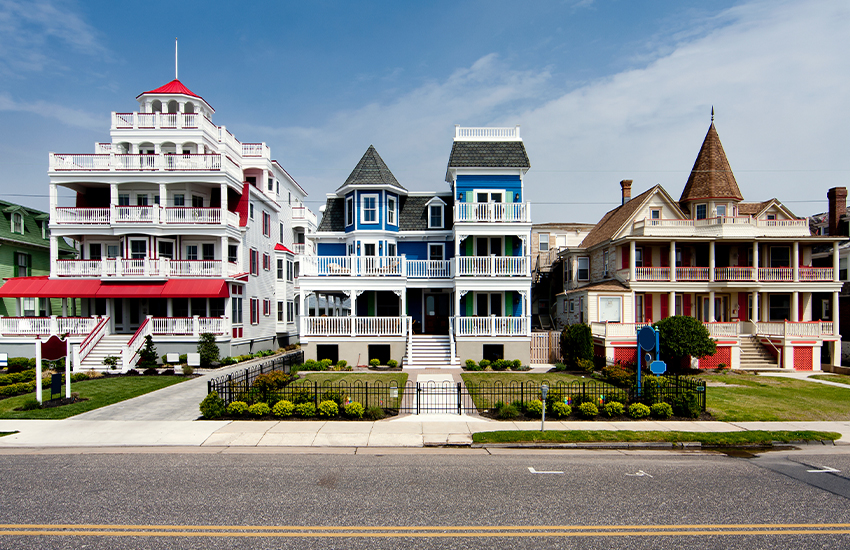 August has rolled around and it's the final weeks to enjoy one more summer getaway! So before the kids head back to school and the temperatures begin to drop, it's time to plan your final summer vacation. And because your living room can only be so exciting, these are the best places to travel to in August.

9 Best Places to Travel to in August

1. Cape May, New Jersey
Cape May is the ultimate summer destination. Not only is it conveniently located near major U.S. cities, but it's incredibly unique, too, with Victorian-style architecture and beautiful beaches.

2. Aspen, Colorado
Aspen is a stunning destination any time of year. And visiting in August means getting to enjoy all of nature's bounty. Spend your days hiking, swimming, rafting, and so much more.

3. Santa Fe, New Mexico
New Mexico's capital, Santa Fe, is another one of the best places to travel to in August. Santa Fe is known for its Pueblo-style architecture, unique culture, and delicious food.

4. Memphis, Tennessee
Blues, soul, and rock 'n' roll – that's what Memphis, Tennessee holds in store on your summer vacation. The city is home to several famous landmarks and is a great spot for nightlife, too.

5. Lake Tahoe, Nevada/California
Lake Tahoe has something for everyone. The lake is perfect for endless fun on the water and the surrounding hiking and biking trails are the perfect spots to spend the final days of summer.

6. Bend, Oregon
From incredible wildlife exhibits to the beautiful Cascade Mountains, your inner explorer will be thrilled with a visit to Bend. Its restaurants, breweries, and plenty of activities make it one of the best places to travel to in August.

7. Leavenworth, Washington

This Bavarian-styled village holds true to its German roots with its one-of-a-kind architecture, tasty German beer, and more. It comes even more alive during the holidays with beautiful decor and the infamous Nutcracker Museum.

8. Lake Geneva, Wisconsin

Lake Geneva, Wisconsin is a beautiful city where Queen Anne-style housing and Victorian furnishings collide. Blue waters are abundant and outdoor activities are very much encouraged.

9. Park City, Utah

Much like Lake Tahoe, one may think of Park City as just another ski town. But there's more to this city than meets the eye. Park City in the summer means hot air balloon rides, hiking, biking, horseback riding, and more. 

There's no reason your summer should end in a dull fashion. So, make sure you live it up and do so with ShipGo, so you can travel worry-free this summer.