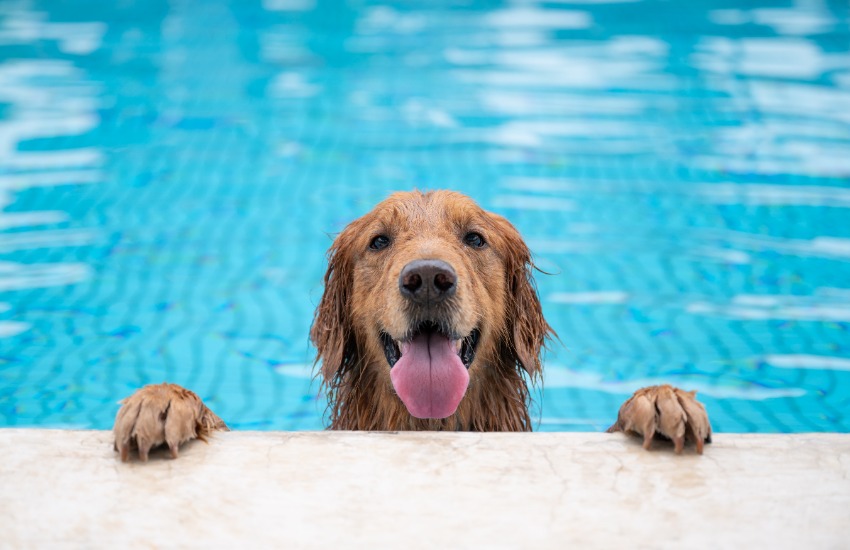 Thinking about traveling with your pet on the airlines? Between juggling your luggage and keeping your four-legged friend under control, we know it can seem like a daunting task.

Luckily, with the help of ShipGo, you can keep your hands free of luggage and focus on your pet instead.
Bring Your Pet on Every Getaway
Juggling your carry-on, checked baggage, and a pet? Dogs, cats, rabbits, birds – no matter the kind, we know traveling with your animal companion isn't the easiest task (and quite stressful to say the least). Let's be honest… every trip the thought of finding an easier travel solution with your beloved pet has crossed your mind. Finally, it's here.

Imagine traveling with your pet and only your pet. That's right. Travel with a pet with no luggage to worry about. Bag-check lines? Skip them. Overhead bin space on the plane? Not a concern. Baggage claim? Breeze past it.

When you ship your luggage ahead with ShipGo, your pet can truly be the focus of your travel experience rather than an added chore.

But, shipping luggage ahead doesn't just help when you're traveling by plane. Planning a road trip with your family and your pet? ShipGo can help with that too! Just ship your bags ahead and make room for what matters most… a comfortable ride with more legroom for everyone and your furry friend.

The easy-to-use online booking process makes planning and traveling for a vacation with a pet as seamless as ever. We offer convenient, doorstep pickups from the comfort of your home or office. And when it's time to return home at the end of your vacation, we'll collect your bags from your hotel or resort, too.

With so many incredible destinations to explore with your pet, you should never leave your furry friend at home. And with ShipGo, it's never been easier to travel with a pet. Learn more about bag-free travel or get a free quote today and revolutionize the way you travel with a pet.