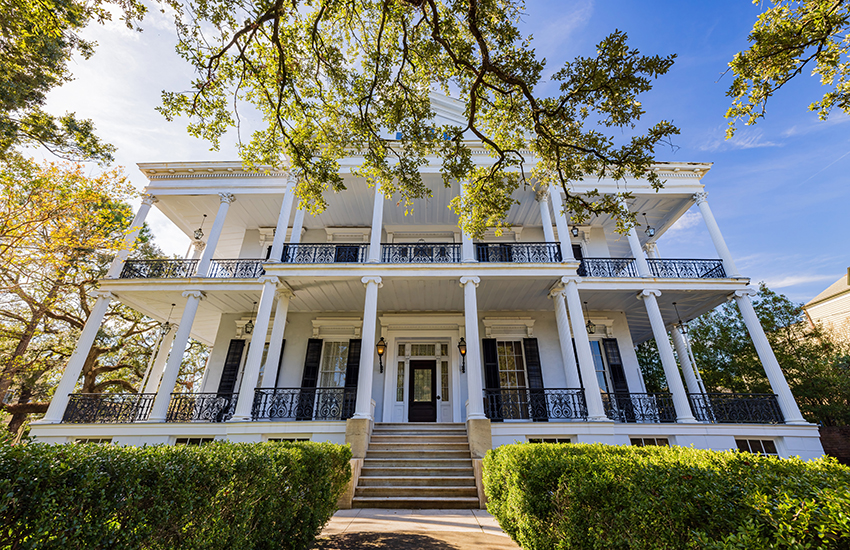 Believe it or not, you don't need a big vacation to enjoy all the Big Easy has to offer! A 3-day weekend getaway affords plenty of time to get the true New Orleans experience. From dancing to jazz music to strolling along Bourbon street and eating lots (and lots) of that tasty cajun cuisine, here's everything you need to do on your 3-day weekend in New Orleans.

How to Spend a Long Weekend in New Orleans

So, let's circle back to that tasty cajun cuisine we mentioned. New Orleans is truly a city of foodies and there are nearly 1,400 restaurants to explore in the Crescent City. But, one of the city's signature foods is beignets! Beignets are essentially fried dough covered in powdered sugar. And Cafe du Monde located in New Orleans' French Quarter is the oldest and most popular spot to indulge in this delicious dessert.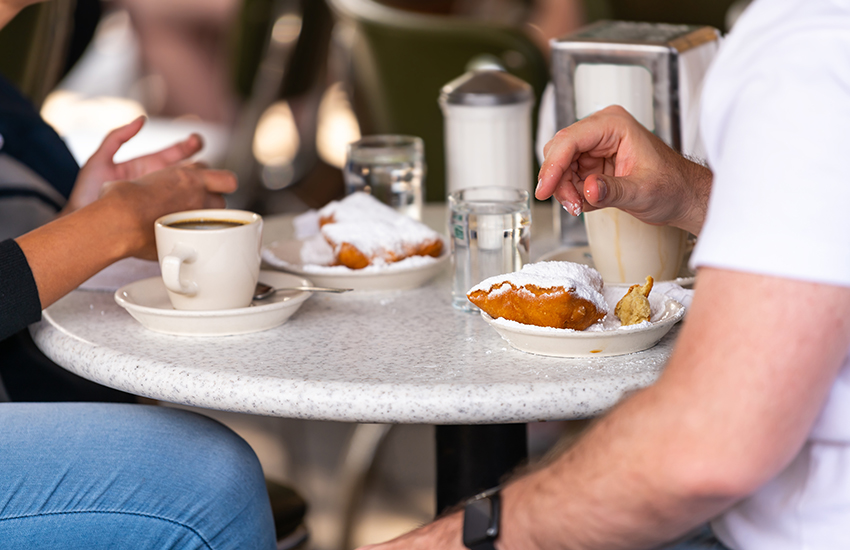 Now, you can't visit NOLA without trying a spoonful of gumbo or a po-boy with flaky, locally made bread. Some popular gumbo spots include Mr. B's Bistro or The Gumbo Shop, home to the famous seafood okra gumbo. And you can't go wrong with grabbing a po-boy from Parkway Bakery & Tavern or Domilise's Po-Boy & Bar – both of which have been family operated for decades.

Are your stomachs growling yet? Ours certainly are! Now that we've covered food, let's go over how to walk off those full stomachs!

You won't have to wander far to find the most iconic street in New Orleans: Bourbon Street. It's known as party-central with pulsing music pouring out of lively bars, bright neon lights, and massive crowds. It's certainly an adults-only area but is truly a must-visit during your 3-day weekend in New Orleans.

The rest of the French Quarter typically isn't quite as rowdy as Bourbon Street. In fact, while you're strolling through the area, take note of the unique architecture, baroque ironwork, and lush courtyards. The combination of architectural elements has been dubbed the "French Colonial" style and represents French, Spanish, and Caribbean influences.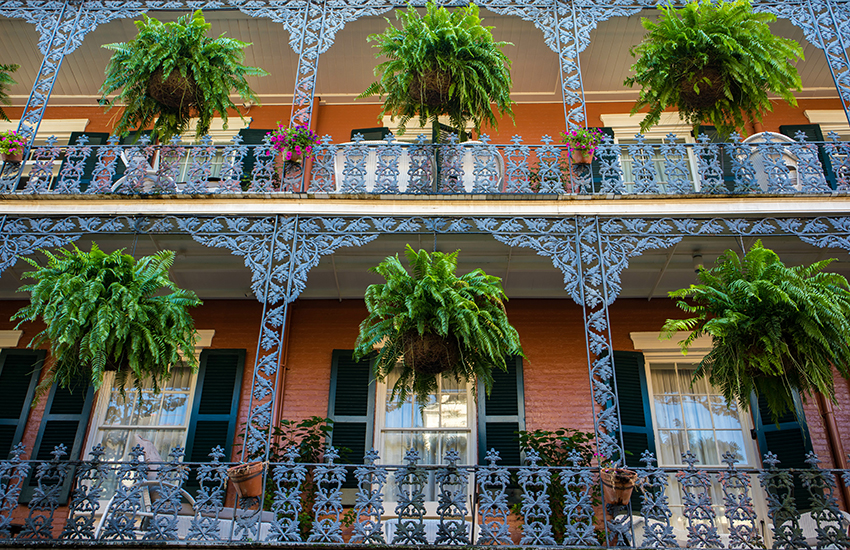 After enjoying some spirits on Bourbon Street, you can turn your attention to a new kind of spirit…the spooky kind! From Voodoo queens to Vampires and every mythical being in between, many regard New Orleans as the most haunted city in America.

Embark on a ghost tour through the French Quarter, visit a Voodoo Shop, explore the ornate above-ground cemeteries, or spend the night in a haunted hotel!

For a different kind of scare, you can even take a swamp tour among massive alligators in the heart of Bayou Country.

Back on land, peruse New Orlean's beautiful Garden District a few miles outside of the French Quarter. For many visitors, it's a welcome escape from the liveliness of Bourbon Street. The area is predominantly residential and boasts beautiful homes, massive trees, and, of course, gardens!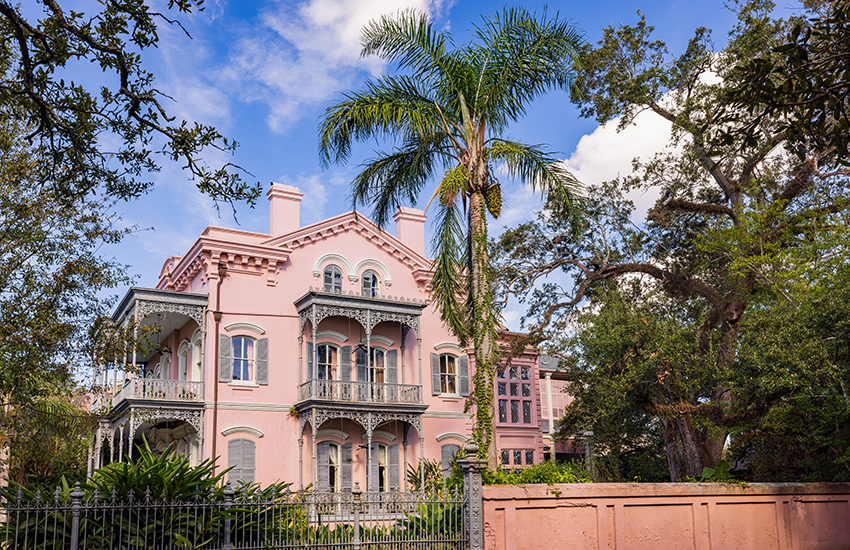 Are you ready for a fun-packed 3-day weekend in New Orleans? Make the most of your time down south by shipping your luggage to and from your destination. ShipGo makes it easy to send your bags ahead so you can breeze through the airport on your way to New Orleans. Learn more about shipping luggage ahead today!