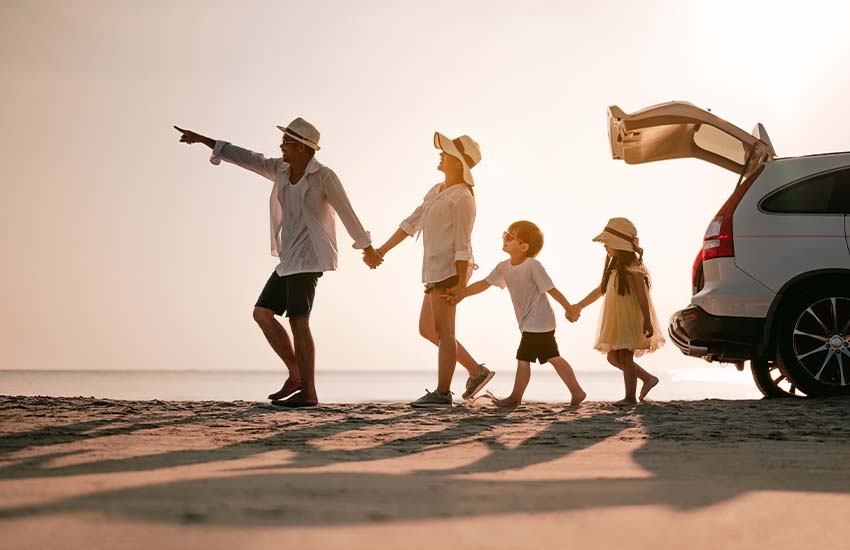 June marks the beginning of the summer season, the end of school, and the time to start planning and taking vacations! It's an especially great time of year to travel as the scorching summer heat has yet to fully settle in. Learn more about the best places to travel to in June.

6 of the Best Places to Travel to in June

1. Telluride, Colorado

Telluride, Colorado is truly a spectacle in the summer. Make sure you get a chance to enjoy the natural side of the city by exploring the trails of the San Juan Mountains and taking a dip in the Rocky Mountain streams. There's also the Telluride Mountain Film Festival and even hot air balloons that you can see take to the skies.

2. Portland, Maine

We're talking about the 'east coast Portland' with our next pick. June to August is said to be the best time of year to visit Portland, Maine because of the area's cool temperatures that rarely exceed 80 degrees. Portland is also almost never crowded, so you can enjoy as much as you can with few obstacles. Make sure you take advantage of the weather and small crowds by heading to the Portland Head Light, Portland Museum of Art, and the Allagash Brewing Company.

3. Gatlinburg, Tennessee

One of the best places to travel to in June is Gatlinburg, Tenessee. With average highs of 84 degrees, it's the perfect climate to get outside and explore. You can let out your inner child with a number of swimming holes in the Sinks Waterfall, the Wye at Townsend, and the Midnight Hole on Big Creek Trail.

4. Niagara Falls, Ontario

A visit to Niagara Falls is sure to please everyone in the family. Live life on the edge with the WildPlay MistRider Zipline or soar over the falls on the Rainbow Air Helicopter Tour. Don't be afraid to go on a jet boat tour because, after all, you're supposed to be enjoying your summer to the fullest!

5. Myrtle Beach, South Carolina

Myrtle Beach, South Carolina is no stranger to summer fun. Whether you wish to spend a day on the beach, go shopping, play golf, or visit one of the dozens of local attractions, you can never be bored in Myrtle Beach.

6. Cape Cod, Massachusetts

One of the best places to travel to in June is Cape Cod, Massachusetts. Many look forward to summer in the Cape thanks to its comfortable climate and beautiful beaches. It's also less busy in June, making for the perfect escape from the nearby crowded cities.

The best places to travel to in June are best explored with ShipGo! Learn more about the luggage shipping service or get a free quote today.