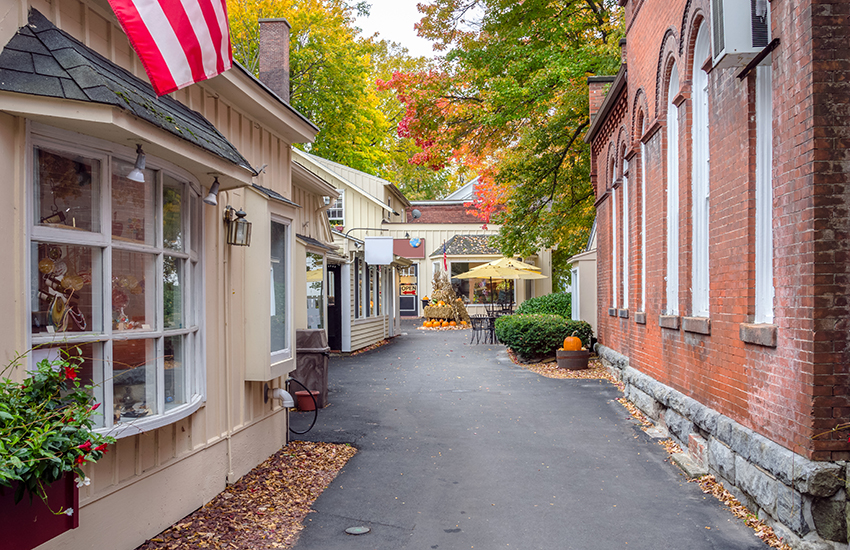 We can't fault lounging on the beach in the peak of summer or cozying up fireside to escape January's chill. But, in our opinion, there's simply nothing that compares to apple picking, perusing a pumpkin patch, sipping cider, taking a scenic drive, or breathing in that crisp autumn air. That's why the fall season is one of our favorites for getting out of town and exploring a new destination. So, without further ado, these are the best places to travel to in October.

5 Best Places to Travel to in October

1. Athens, Georgia

Located just outside of Atlanta and home to the University of Georgia, October in Athens is all about football, festivals, and enjoying the great outdoors. The town itself has a large art and music scene. So, museums, live music venues, and festivals are in abundance in and around Athens. There's also a Halloween festival known as the Wild Rumpus that's held annually in Athens. It's being held specifically on October 29th of this year in beautiful downtown Athens. It's even regarded as the city's very own Mardi Gras.

2. Jackson Hole, Wyoming

The main reason to visit Jackson Hole during October is the brilliant fall foliage. Cloaked by a blanket of reds and yellows under the peaks of the Grand Tetons, Jackson Hole in October is truly something to behold. There are plenty of outdoor activities that allow you to enjoy the fresh autumn air like hiking, biking, wildlife watching, and so much more.

3. Savannah, Georgia

The charming, Lowcountry city of Savannah, Georgia is one of the best places to travel in October. Visiting throughout summer means scorching temperatures and large crowds. So, traveling there in autumn means that everything will be far more easily accessible. You can stroll along the river and peruse the local boutiques. Or, stop for a bite to eat for some authentic southern grub! If you happen to be traveling to Savannah around or during Halloween, a walking ghost tour is a must, too.

4. Asheville, North Carolina

Escape the hustle and bustle of the busy city and enjoy a truly relaxing autumn getaway to beautiful Asheville, North Carolina. Asheville is the southeast's ultimate fall destination located in the heart of the Blue Ridge Mountains. The hiking options are nearly endless as are the leaf-peeping opportunities, the art galleries, the quaint shops, and the breweries – the perfect setting for a fall afternoon.

5. The Berkshires, Massachusetts

The Berkshires is a stunning region in western Massachusetts. Thanks to its location between Boston and New York City, it's a popular spot for the city-goers to get away for a long weekend. The region is home to quaint towns, beautiful lakes, antique shops, charming cafes, and rolling hills dotted with the striking crimsons and golds of fall.

Now that you know of the best places to travel to in October, allow ShipGo to help you travel there bag-free and stress-free. Simply ship your luggage and sporting equipment ahead of your arrival and finally enjoy the journey to your autumn destination.