At ShipGo, our competitive, budget-friendly prices are equally as impressive as the dependability of our service. Our intuitive shipping luggage platform allows you to receive a free quote to more than 90 countries that we service. Every bag includes $500 of complimentary insurance, so you can rest assured that your luggage is covered while in transit.
---
The benefits and cost of shipping luggage with ShipGo

Traveling through a crowded airport with your luggage in-hand is more of a pain than it's worth. More often than not, you'll find your luggage either arrived damaged or not at all. Factor in the time and headache of waiting in long lines to check your bags and you'll surely find yourself wishing you had shipped your bags ahead of time.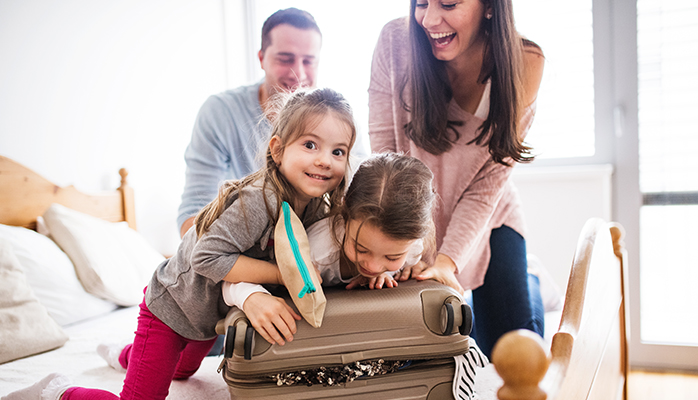 This is just another reason why the cost to ship luggage with ShipGo is the best alternative for travelers looking to save time and money. The benefits of shipping luggage with ShipGo speak for themselves, too, including complimentary insurance on every bag to no hidden fees. And, we'll even deal with customs directly for you so you can breeze through when traveling abroad. If time is of the essence, then ship your luggage with the most trusted luggage service, ShipGo.
---
Comparing the cost to ship luggage with others

Our transparency in our pricing for the cost to ship luggage is why avid travelers continually rely on ShipGo trip after trip. Our service allows you to choose from a variety of shipping options to best fit your travel needs. Other shippers include additional fees for the same shipping service we include in our standard price.

For a better gauge of pricing, we've shared some of the basic charges to be aware of when comparing the cost of shipping luggage with ShipGo to those of direct shipping carriers.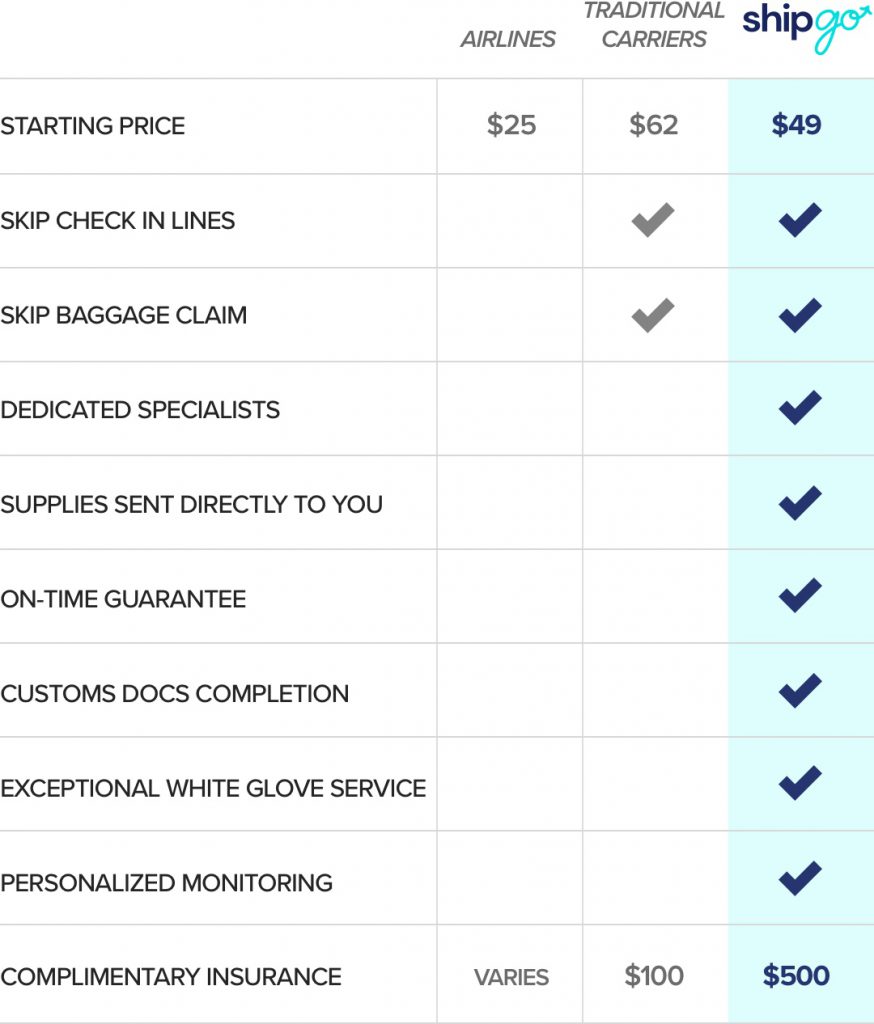 Residential surcharge | $5+/bag
We charge the same price no matter where you'd like your items delivered.
Insurance | $5+/bag
Every bag comes with $500 of complimentary insurance. You can add additional coverage if needed for a nominal cost.
Additional Handling | $24+/bag
All domestic packages weighing 50+ pounds will have an additional handling fee of $24+ per package when you directly through certain shipping carriers. We charge a flat rate depending on where you're headed to and the speed of service you choose, so you'll never be tacked with hidden fees.

Packaging | $10+/bag
We send your shipping documents directly to you, leaving you with nothing to worry about come shipping day. Stores will charge fees to acquire certain shipping materials.

---
So, before you head out on your next trip, weigh the benefits and the cost to ship luggage with ShipGo. Grab a quote today or if you know when your next vacation date is, go ahead and secure your luggage shipment now.