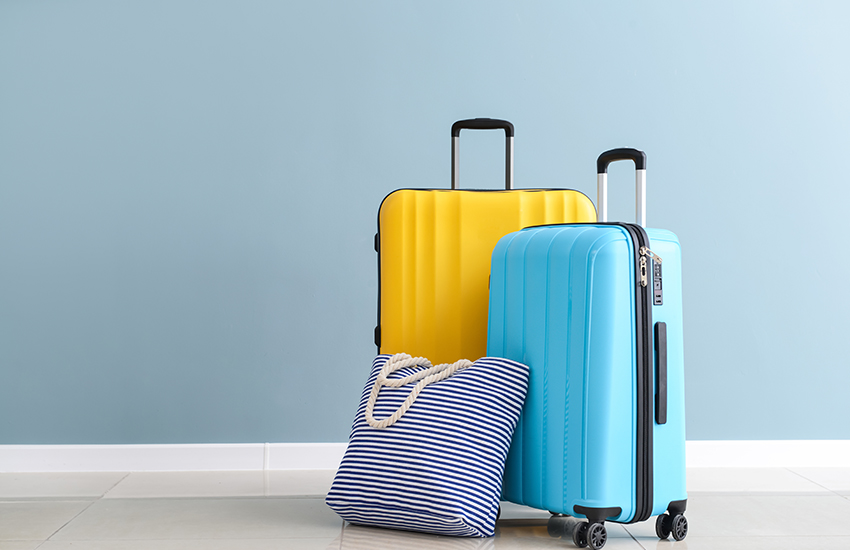 As airport bag check lines and baggage fees continue to increase, travelers everywhere are desperate for a solution. ShipGo's premier luggage shipping is the easiest way to avoid all of the airport hassles. And, the best part? We'll even pick up your luggage from your home.

Easy Luggage Pick Up From Your Home

When you check luggage with the airlines, you're forced to all of the heavy lifting from your home to your destination. Waiting in bag check lines, trying to pick up and lift luggage into overhead compartments, waiting for an unknown amount of time at baggage claim – the hassles of carrying, checking, and claiming luggage at the airport are endless.

But, when you ship your luggage ahead, you can enjoy bag-free travel from your home to your destination. While some services require you to drop off your luggage at a dedicated location, ShipGo takes it one step further. We'll pick up your luggage directly from your doorstep. ShipGo offers an easy way to have your luggage picked up from your home so you can travel bag-free through the airport.

If you're already at your destination and need your luggage sent home, ShipGo can pick up from your hotel or resort, too. You name the location, we'll be there to collect your luggage.

Should you need to leave your home or other location before your luggage is picked up, no need to worry. Simply leave your luggage in an accessible and visible location at your home, and ShipGo will automatically send you an email notification once your luggage pick up has been completed.

In addition to offering luggage pick up from your home, ShipGo also boasts an on-time delivery guarantee and complimentary insurance. While checking luggage subjects your belongings to damage, loss, and delays, ShipGo ensures your luggage arrives safely and on-time.

---
Experience the ease of having your luggage picked up from your home and delivered ahead of your arrival when you ship ahead. Learn more about how ShipGo will pick up luggage from your home, get a free quote, or start shipping today!