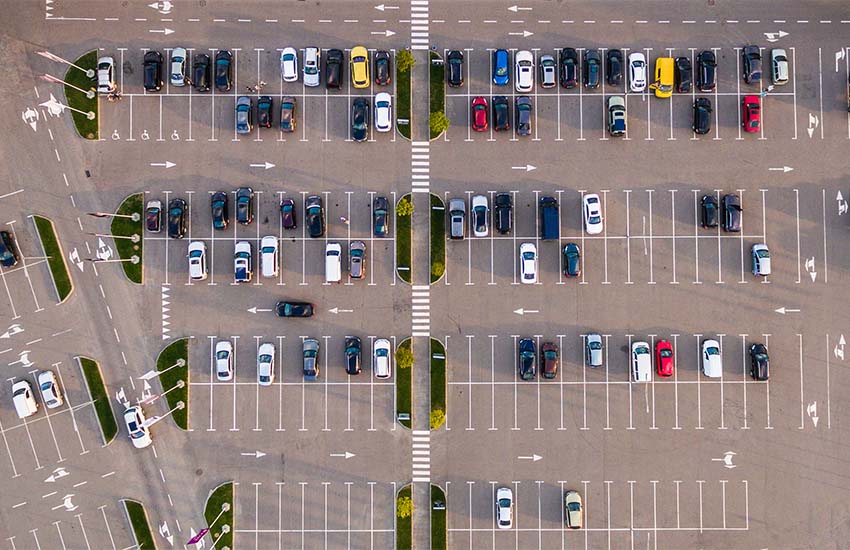 Getting to the airport… it's almost as stressful as getting through the airport. Heavy traffic, confusing signs, and the overall anxiety of air travel are just a few reasons it can be such a stressful process. While you may think it best to drive your own car and park at the airport, you'd be surprised to learn why you should never park at the airport. But, don't worry, we've gathered some alternatives to airport parking, too.
Why Shouldn't I Park at the Airport?
Price
There's a price to pay almost anywhere you park, and the airport is no exception. In fact, studies have found that parking fees make up a large percentage of airport profits. Depending on where you are, the cost of long-term parking can even exceed the cost of the plane ticket itself!
Safety
Have you ever noticed the signs in airport parking lots warning you to not leave valuables in your car? While it's best practice to never leave valuables in plain sight no matter where you are, keep in mind that any damage or theft to or in your vehicle will not be covered by the airport. Additionally, in most airports, parking security is incredibly limited.
Alternatives to Parking at the Airport
Rideshare
Uber, Lyft – you name it, there are several rideshare companies available in almost every corner of the country. Depending on the distance between your location and the airport and the demand for drivers at the time of booking, opting for a rideshare service can be significantly cheaper than parking at the airport.
Ask a Friend
The most inexpensive way to travel to and from the airport is to simply ask a friend or family member to take you!
Off-Site Parking

If you don't mind parking a little further from the airport and catching a shuttle to your terminal, then off-site parking is the perfect alternative. Off-site parking lots often provide more benefits than on-site parking with security, cheaper rates, and even deals depending on how many days you park on the premises. 

Take one more hassle out of travel by shipping your baggage ahead with ShipGo. Get a free quote today!