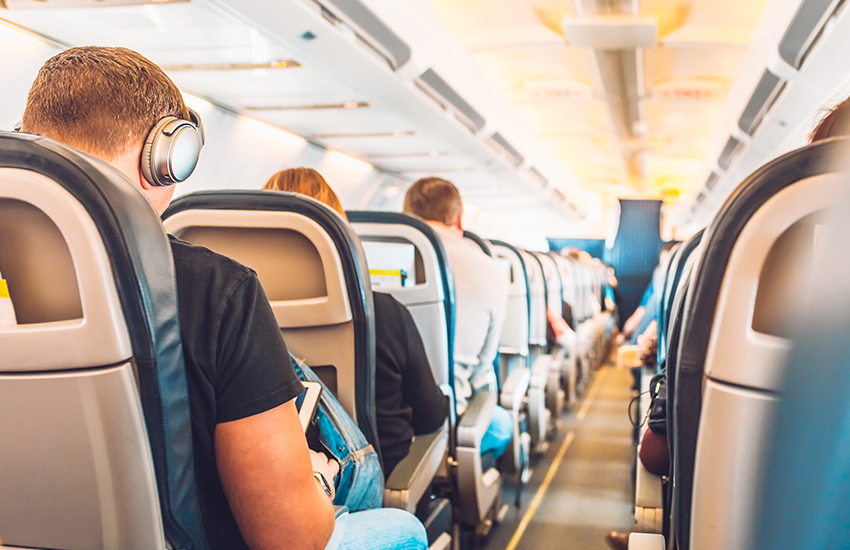 Traveling can be difficult enough as-is. So, why not make it easy on yourself? Travel with comfort to and from your destination with our expert tips.

4 Easy Ways to Travel with Comfort

1. Wear Comfortable Clothes

When traveling, you're going to spending the majority of your time sitting & waiting. Whether it's waiting to board the plane or waiting to land, it's important to dress appropriately so you can travel with comfort. Wear something you'll be comfortable in for a few hours and bring a hoodie or jacket if you tend to get cold when flying.

2. Ship Your Luggage

ShipGo allows you to ship your luggage and sporting equipment ahead of your arrival and travel bag-free to your destination. When you ship ahead, you eliminate the need to carry, check, and claim baggage so you can travel with comfort. Learn more about shipping luggage and sporting equipment ahead.

3. Pick Your Seat

Some airlines allow you to pick your seat for free. Others charge a small fee. Depending on how much money you're willing to spend, picking a seat that you know you'll be comfortable in is a must. You can easily avoid the dreaded middle seat and travel with comfort to your destination.

4. Sleep

If you're hoping to get some zzz's in as you make your way to your destination, be sure to pack noise-canceling headphones or earplugs. There's almost always a crying baby or someone that's chatting just a tad too loud. So, ensuring you have something to drown out the noise is a great way to travel with comfort. Consider bringing along a neck pillow, too, and a sleep mask to block out any additional light.